10 Things You Need to Know About Working Remotely
The number of people working remotely reaches new record every year. For example, in 2016, 25% of the workforce in the US worked remotely. And the whole idea of working from home office or the cozy café at the corner sipping a latte looks enticing for many. The trend of hiring remote employees isn't going to slow down anytime soon, so if you've always wanted to try telecommuting, it's about time.
At the same time, if you've never worked from home before, you probably don't see 'the big picture' of what it entails and are not aware about possible pitfalls. Working remotely is not only saved time and money on commuting, office outwears and bigger flexibility. It also means feeling lonely at times, struggles to organize your day and communication issues. To inform you about the peculiarities of remote working, our local resume service has collected the 12 truths about telecommuting you might be unaware of.
To find a remote job, you will need a good resume. If yours hasn't been updated for years, it probably looks outdated. Consider collaborating with custom resumes writing services to give your resume a modern look. The writers of Resumeperk.com stay abreast of the most recent resume trends and know which skills to highlight to make your experience look awesome.
Brutal truths about remote working
1.It is not for everyone
Although remote working is an experience worth trying, at the end of the day, it's not for everyone. Some people don't find it rewarding working from their place all the time, feeling isolated from coworkers who work in the office, or struggle managing their schedule. If you are a people person and enjoy working next to others, you will miss the office quite soon.
What you can do: if after a few months or weeks of working remotely you feel that it brings you more stress than satisfaction, it means that this type of work is not for you. And that's okay. Some of us are far more productive in a hustle of an open space with a boss supervising their work.
2.You might feel left out at times
If you've worked in the office before and are switching to working remotely, you might miss out on the important events going on in the office. For example, you can be the last to find out that the company signed the contract with an important client that generated a lot of new business or to hear the gossip about romance in a marketing department. Video conferencing tools such as Google Hangouts or Skype help you stay in touch. Yet, not all important issues will be discussed through them.
What you can do: consider working from office at least once a week or going for a lunch with your colleagues occasionally. After all, some working issues are better to discuss face-to-face. Moreover, it will help you cope with social isolation (more on that below).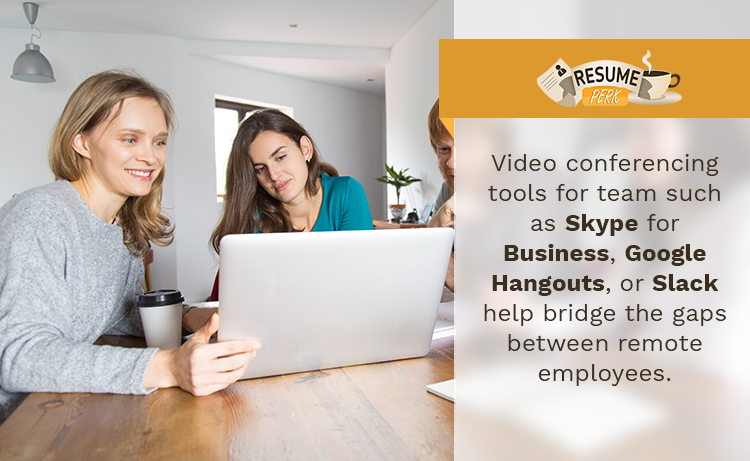 3.Eliminating distractions is a real challenge
Does everyone in the office distract you so that you can't focus on your task? Then, you'll be surprised to find out that your home is full of distractions as well. Your dog asking to play with him, a new episode of "Game of Thrones", things to do about the house that you remember all of a sudden… As a result, you may struggle staying focused on work itself.
What you can do: don't expect that you will be able to work all day long without interruptions. In the working hours, stay focused on the job itself. Switch off the TV on the background, pay someone to walk your dog, put your phone in a silent mode. In other words, do everything you would normally do in the office trying to concentrate on a really important task. The distractions won't go anywhere – you can attend them during a break.  
4.Some people will not see it as a 'real' job
Get ready that many people won't see your working from home as a job. A roommate might bother you with chitchat, your mother can ask you to do grocery shopping for the family, and a friend might want to stop by and drop in. Needless to say that in this case you'll struggle getting work done on time.
What you can do: set boundaries between your work and personal life. Inform everyone that you are working and ask not to disturb you in working hours whatever happens. You might want to work from a separate room or even from a public place to avoid getting distracted.
It is possible to build a good career even as a remote employee – provided that your mind is set up the right way.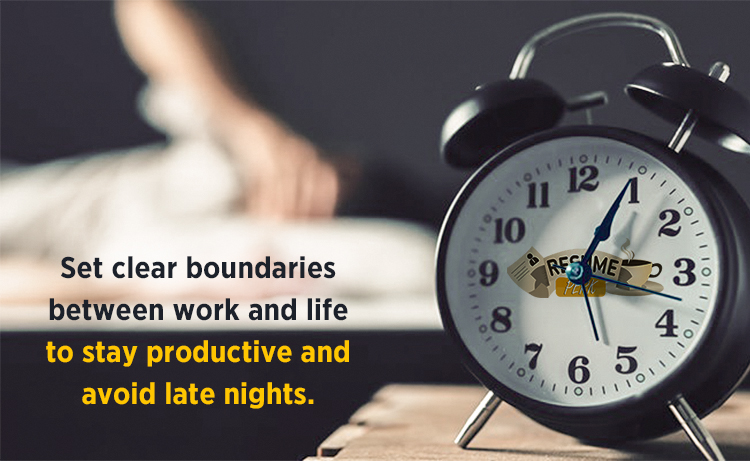 5.Staying productive is your own responsibility
Back in the office, you had a boss who was overseeing your progress and the coworkers who depended on your immediate input. So, you had the strong external motivation to get things done on time. Working at home, however, you are responsible for your own productivity which might be tough when it's tempting to skip work for a few hours and go for a walk and meet with friends.
What you can do: understand your optimal working routine and stick to it. You may be the most productive when working in sprints or comfortable doing the daily job in one sitting. You might be an evening person with the most productive hours late in the evening. As long as the rest of the team is comfortable with your flexibility, choose the pace of work that allows you get the job done shortly. If you work in a creative industry, check out these ways to increase creativity.
6.You may feel socially isolated
For many adults, work is the main place for socialization. A small talk here and there, the fresh gossip by the cooler or the vivid discussion during the lunch helps us feel involved. Well, not anymore. A brief project discussion through web conferencing tool can't replace the human contact. And if you spend days working from your place or the café nearby, after just a couple of weeks of this schedule you might feel incredibly lonely.
What you can do: try working from a coworking space – chances are, you'll find many likeminded individuals there. Pay attention to the professional events in your field – there might be the meetups, conferences, or lectures connected with your profession. Not only it's a great way to talk to people you probably share interests with, but also for networking.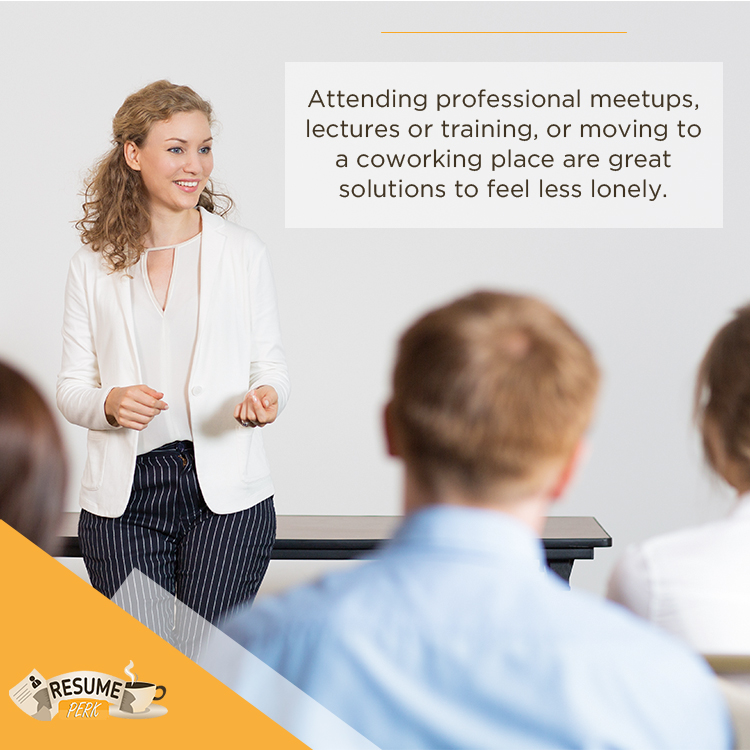 7.Telecommuting is best for self-driven individuals
One of the undisputable advantage of the office is that you can always ask for advice or direction about an especially challenging task. As a remote employee, you have to deal with all kinds of tasks by yourself and find the solutions to problems you've never encountered before. If you're a self-directed person who is comfortable learning from practice and coming up with non-trivial solution, you will thrive under these circumstances. Otherwise, your performance might suffer.
What you can do: discuss the expectations from your performance with your boss beforehand. Are you going to be assigned the same sort of tasks as you were given in the office or are there going to be more complex and challenging projects? If yes, does the company provide any training? Get these questions answered in advance so that no conflict of expectations arises.
If you are only looking for a telecommuting job, you might be interested how today's hiring managers read resumes: http://resumeperk.com/blog/resume-heat-map-how-employers-see-your-resume-in-2019. By the way, we can create you a brand-new resume that presents your professional qualities exactly in the right place.
8.It is economical and planet-friendly
When talking about remote work, people are fascinated about the flexibility, convenient pace of work and the absence of annoying boss in the first place. However, there are some benefits to it which are less discussed. Firstly, remote work is ideal for the introverts who are stressed by frequent human contacts. Secondly, it helps you save money on gas, tickets, office outfits and lunches at the restaurants. And finally, since you don't have to commute two-way every day, remote working helps ecology as well.
What you can do: since this point is about positives, you don't have to actually do something about them J Maybe, you've heard a lot about other upsides of remote working, such as ability to plan your day, spend more time with your family or even become a digital nomad. For example, if you are a writer looking to work remotely, check out this list of job positions for writers that pay well.
9.Multi-cultural communication might become tough
Working off-site assumes that you'll mostly communicate via phone, chats, and video. If your connection isn't too good, communication problems may arise. However, there is a bigger communication problem for remote workers, and it's connected with hiring diverse teams. You might need to interact with diverse employees who have different cultural, religious and ethnical background. When you don't see a person face to face and can't read their body language, miscommunication is inevitable.
What you can do: learn more about the culture and background of the person you're working with. If you dive deeper into their business culture, you will avoid offending a person and will find it easier to collaborate with them productively.
10.You will need a suitable place and equipment
There's a common misconception that one only needs a laptop to work literally from anywhere. Although this approach may work in the first weeks, to be truly productive in the long run, you'll need equipment such as appropriate computer, fax, phone lines, and more. Moreover, you would benefit from a good desk and a chair in the light, quiet room. If you don't have the needed equipment, making the appropriate renovations can be costly.
What you can do: talk to your boss – companies often compensate the cost of equipment needed for remote work. If your employer doesn't or you are looking for a new remote job, purchase the needed equipment in advance so that nothing distracts you from the job.
Remote work has multiple positives. Yet, you also need to consider the truths which are less spoken about to make an informed decision about taking a remote job. One way or another, now that you know what to expect from telecommuting and how to handle the challenges, you are fully prepared to reach new productivity level while working from your favorite place on Earth.
A good resume is your ticket for an interview
A good resume serves as your personal ad: it promotes your previous experience and professional strengths to a new employer. If your resume doesn't bring results, it means that it fails to communicate what you're great at. The expert writers of Resumeperk com can rewrite your old resume and turn it into a powerful copy that highlights your strengths. We will also correct errors and typos to ensure flawless writing and add relevant keywords.
We offer the assistance of the American and British resume writing at an affordable price. In summer, resumes for sale are available – get a personal discount code via live chat.