Executive Resume Tips From Resumes Writing Services USA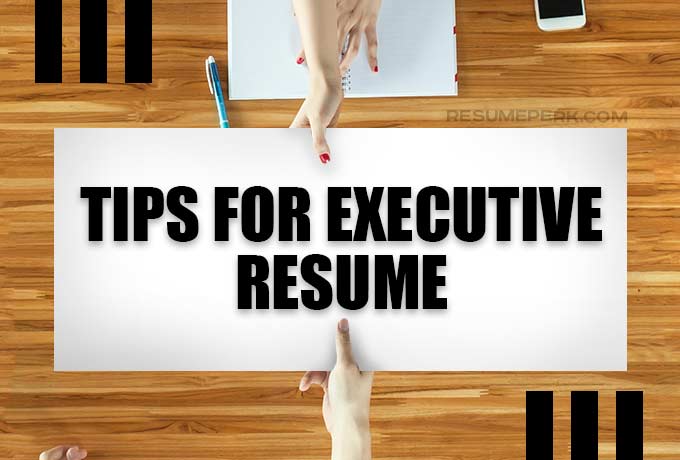 Are you an accomplished C-level manager who is looking to make the next step in your career? Then, you will need a strong, persuasive resume that will sell your skills for the job.
However, with a fierce competition in this field, you will need something more than a simple resume to be considered for the interview. A simple history of your education, work and list of skills might work for entry level position. In C-level management resume, you are expected to provide something more than a detailed list of what you have done in the past.
When applying for a CEO position, you need to display how you've solved business problems in the past and what sort of problems you can resolve for a prospective employer. So, whether you write a resume on your own or buy it from resumes writing services USA, make sure it immediately shows your value offer. The executive resume writers of our company offer you the expert tips to follow when updating your resume:
C-level resume writing tips
Get serious about your personal branding
All C-level executives often have an impressive list of past accomplishments at hand. But that's a huge mistake to think that big accomplishments alone can guarantee you an interview.
A resume branding shows you not as a best, but as the most suitable candidate for the position who is capable of resolving the problems of this particular business. In addition, it shows your unique personality traits – something that differentiates you from the pool of other candidates.
If you still struggle figuring out what your unique brand is, you can follow these simple steps to find out
Defining your personal brand:
Write down your loudest accomplishments to analyze them and find what is in common between them
Ask your coworkers to give feedback and describe your contribution in the project. Which strengths of yours do they focus at? Which words do they use to describe your personality and skills?
Define which types of projects or tasks you particularly enjoy. Is it negotiations with vendors, developing training programs or designing financial strategy that makes you thrill?
Find out which of your key areas of expertise match the needs of a potential employer. Match the above findings with a specific need.
Reflect the result in a quality personal statement. It is recommended that you use the structure "I help (target audience) (name of the problem you solve)"
Also in this section:
Create a compelling personal statement
To get remembered, you need to make the readers like your resume from the first lines. With your personal brand defined, make sure to create the summary statement that reflects it. Resume writing service in USA recommends that you divide your key strengths by categories and present them at the top of your resume
Strengthening your career statement
Add your title at the top of the summary to let your desired position and major area of expertise be known at a glance.
Incorporate numbers for each accomplishment and areas of expertise to show how your expertise translates to ROI, revenue, etc. When you show, not say, it boosts your credibility and serve as the major proof of your professionalism.
Use the adjectives people use when describing you from the previous point. It will make your resume sound less fluffy.
Here you can find more helpful in-detail advice on how to construct your personal statement to make it really stand out: http://resumeperk.com/blog/write-a-resume-summarytips-by-custom-resume-writing-service.
Show your leadership impact
A resume of a career starter or professional has the stress on hard and soft skills, knowledge and teamwork. Contrarily, an executive leader's resume should be all about the leadership capacity. Business is looking for solutions, and the stakes are really high. You need to prove, from the first lines of your resume, that you can make a difference in your area of expertise. Show the scope of business, the number of subordinates, both direct and indirect, the figures and the result of your efforts in the long term. This will dramatically increase your chances for a desired interview call.
Target your resume for every job position
A resume which is targeted for a job position is traditionally more effective than a generic one. With an executive resume, things are even more serious: without the smart and thorough targeting, you'll barely have a chance for an interview.
Your resume needs to connect you to the job you are trying to fill. Executives are often hired for a specific reason, and this reason is often obvious from the job posting. So, target your resume for it – use the same language, focus on the achievements in the area they need improved, and follow their tone. Your resume needs to be aligned to the qualities they are looking for; otherwise, it will be tossed.
As any other resume, an executive one should be enriched with keywords – learn how to do it effectively: http://resumeperk.com/blog/why-keywords-are-so-important-for-successful-resume.
Use a hybrid format for your resume
The format chosen wrongly can spoil the entire impression made by your resume. There are three major resume formats:
Chronological – it shows your career progression in a reverse chronological order. It is effective for those who have a progressive career, but the readers will have to read it through to understand your value offer which is time-consuming;
Functional – it is focused on your achievements, areas of expertise and skills; however, the career progression and responsibilities are left behind. Moreover, functional resumes are often used to hide the employment gaps;
Hybrid resume which is a combination of the above two is the perfect fit for executives. It allows you to impress the reader with your key strengths at once (by using the Summary and Achievements sections) and in the same time gives an idea of how your career develops.
Keep your message consistent throughout the document
As you have identified your brand and key area of expertise, make sure to support your statement throughout your resume. If you are an adept of optimizing operations and minimizing operating costs, make sure it is supported by all statements in the experience section.
As an executive, you are probably an expert in more than one area. However, the requirements in every job posting are highly specific. That's why it's a good idea to target your resume to every job you'll apply for.
Choose the appropriate resume length
Resume length is a question of debate. However, career experts often recommend that it's the content that should drive the length of your resume. However, this doesn't mean that you can feel free to make it 5 pages. One page for an executive resume isn't appropriate either, as it won't allow you to reflect your professional value.
The most appropriate length is 2-3 pages. If, for whatever reasons, you need to add more detail (i.e. you've led multiple projects which are crucial for the role, have many awards or academic publications) include them in an addenda.
Don't limit yourself by resume only
Upon receiving your resume, the employer will inevitably look up for you in Google to find out more. Does your online presence support what your resume says? It's a good idea to take care about it beforehand. Here are a few hints how to improve your online presence:
An active LinkedIn profile with testimonials, unique content and a huge number of connections
A personal website or a blog which shows you as a thought leader
Mentions of you in news or publications.
Ready to create an outstanding executive resume?
Writing an executive resume is more about personal branding and promotion than writing itself. So, before you start writing, check the top resume mistakes. To make sure the resume represents you best. If you need an inspiration to get started, you can consult this professional resume template free.
Another trick to increase the visual effect of your resume is to replace the usual "led" and "managed" with stronger adjectives and adverbs. Read our example of powerful resume words.
And feel free to use them in your resume. And, if you need personalized resume assistance, you can contact the writers of our company. With 9+ years of expertise of writing resumes for senior executives, we will create a resume to reflect your unique experience.
Popular Posts: