How To Fix My Resume? 3 Surefire Ways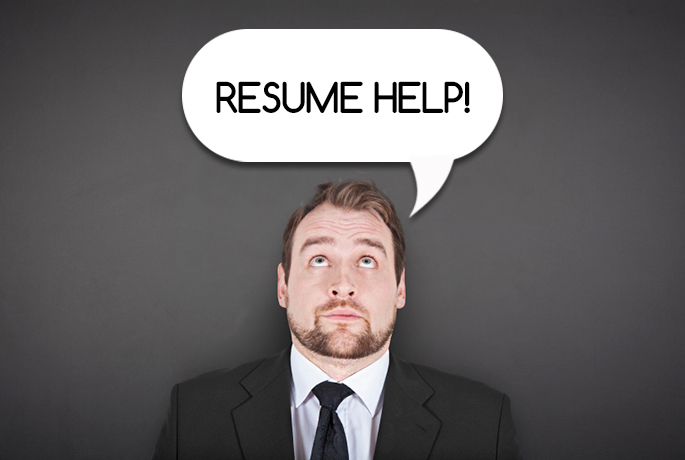 How to fix my resume - 3 surefire ways
Everyone sometimes faces the necessity to improve their old resume. And, of course, the brand new resume should have everything it takes to catch the attention of a prospective employer. Still, inexperienced job-seekers have more questions than answers. What is the best way to compose a resume? Which resume fixer to use?
Today there are three popular ways to improve (or totally rewrite) your old resume. Check the pros and cons to find out which one is better for your needs.
#1. DIY resume
There are a lot of job-search, career and resume writing website offering free tips and expert advice on how to make your resume stand out in 2016. Using almost unlimited information you have the access to, it's possible to craft a decent resume for job applications. For instance, blog posts like 1 $ 2 can provide you with professional tips on composing a resume. And, as resumes have something in common with white paper writing, majority of applicants believe they can do everything on their own on a proper level.
Pros:
It's free of charge – all you need is a word processor and a plenty of websites with specific information
It's fast – if you have an old resume, you can update it within an hour or two
Cons:
You don't know if your resume is effective, as you see it from your own perspective, not from employer's
Tips and advice usually vary from website to website, and different writers recommend the contrary things. So you might end up stuck and uneasy about what the truth is
If you're not skilled at resume writing, you'll probably miss out something and this may cost you an interview
#2. Resume builders
Resume builders such as this website have gone a bit further to facilitate the painful process of resume creation. Resume building websites will catch your attention at a glance with juicy designs and fancy layouts you can apply to your resume. Basically, builders offer you to create your resume using the ready-made design and template phrases for your industry. It's simpler than writing resume in a word processor as all you have to do is to fill out the blank and the website will transform it into a finished resume.
Pros:
Fancy designs – resume builders take care about the way your resume looks
Simplified process – you don't need to think over layout or things as everything has been already prepared for your perusal
Cons:
Limited options – to get full access to best designs and customization, you'll need a paid plan
Cookie-cutter phrases – hiring managers hate "copy and paste" phrases they see from resume to resume, and resume builders suggest using such phrases
Lack of individuality – the template you use might have been widely used by others which won't help you stand out from the midst of other applicants
#3. Professionally written resume
Among the dozens and hundreds of resume companies around you can choose one depending on the price, level of writers' professionalism and customer feedback. These days, ordering a professional help is the only sure way to increase the number and quality of interview calls – provided that you are relying on real professionals. You can look up for a local company in your city/state or, which is far more popular, contact one of the web-based writing services.
Pros:
High effectiveness – resume writers know the peculiarities of this business and are aware of what the employers expect from you
Smooth process – what is needed from your side is only detailed information about your professional history and a paycheck – the writer takes on all your worries
Customized approach – professional writer chooses the structure, design and language which will be most appropriate for your needs
Cons:
High risk – there's a number of fraudulent companies around so you have the chance of losing your money or getting a low quality product
Prices – some companies charge over $700 for a resume
Long process – it sometimes takes up to a week to get your resume done for you.
Actually, it depends. You can evaluate your writing skills, the amount of time at your disposal and how much money you are willing to spend. If you decide to stay on the third option and buy a professional help, here are a few more tips on how to choose a reliable resume service:
Check how many years they have been in business – the more is better, of course;
Contact them on the phone on chat and ask any question of your interest to check whether you will get a prompt response. If nobody gets back to you within 24 hours, it's a warning sign;
Talk to them to find out the writers' qualification, terms of delivery, final quote, and your guarantees. Place your order only when you are familiarized with all above points;
Browse the online feedback from customers. Any promises of writers or support agents won't tell you more than other people who have already experienced dealing with the service;
Insist on discounts – most of reputable services have negotiable quotes.
You can learn more about our company, experience and writers here. Our company has 8+ years of resume writing experience and can be helpful for job-seekers in many fields, including business and finance, IT, education, healthcare, hospitality, media, military, production, sales, etc. We also provide a 100% satisfaction guarantee.
Want to be sure in qualification of our writers before making your order? Request a free resume critique and a writer will point out at the strong and weak points of your resume absolutely free of charge. Or, contact us through 24/7 support chat for more information.
Do you prefer composing your resume on your own or paying a professional writer to do it for you? Which way do you find more helpful?