Good Skills for CV That Will Get You Hired in 2020
So, you have written a detailed employment history, crafted a quite catchy summary and recollected a few accomplishments that sound pretty impressive. Thinking that the hardest part of your resume writing is done? Not exactly: now, you have to list the job-related skills that employers are looking for.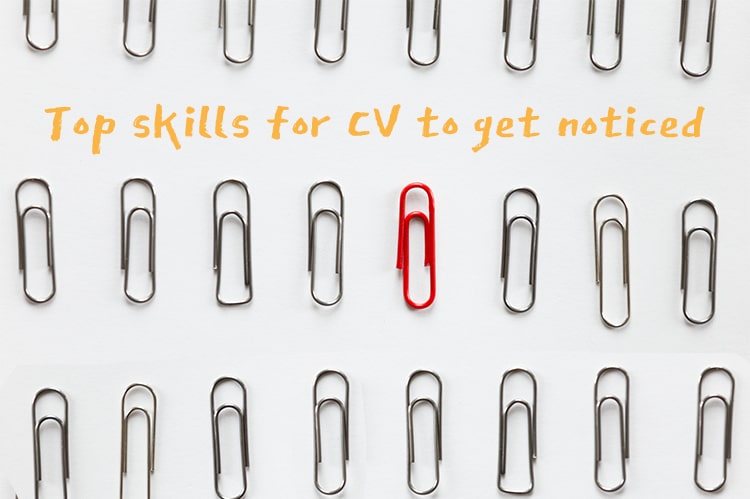 Basically, when hiring managers evaluate your experience and achievements, they try to identify the skills and competencies that you've put into use to achieve those results. They look for particular competencies which their organization can benefit from. And your goal as a job-seeker is to display that you've got the needed skills. This eases the hiring manager's work and opens your doors for an interview.
In today's guide on resume skills, our online resume services will show you:
The list of in-demand skills that are valued by employers across all industries
How to understand what skills to include on a resume, and
The best place for this section in the document.
Benefit from a personalized CV help
The help of an experienced CV creator can save you months of job search, as well as relieve the stress associated with resume writing. The resume writing team of our website will gladly create a professional resume that attractively highlights your professional value.
Each resume is written from scratch by an experienced writer who takes all your suggestions into accounts and works on a CV until you are satisfied. If you already got a resume, we offer resume editing service for cheap – our expert will fix all kinds of mistakes so that nothing prevents you from getting more interview calls.
Two main reasons to include skills on a CV
Although Skills or Core Competencies section isn't mandatory, the resume experts recommend that you add it, and here's why:
✓ It's helpful for ATS optimization. The skill names listed in a job posting usually serve as keywords for selecting qualified applicants. By listing relevant skills, you appear as a matching candidate for resume robots.
✓ It catches the hiring manager's eye. Hiring managers review your resume to find the matching qualifications, skills, and relevant experience. The list of relevant skills collected in one place will grab their attention and encourage to spend more time on your resume.
How to list your professional skills effectively?
The skills section is a perfect place to put your best talent forward. Ideally, it should contain the competencies which you are best at and which the employer looks for in a perfect candidate. To make this section work rather than just take the resume space, follow these principles: