Where to Find Best Professional CV Writers?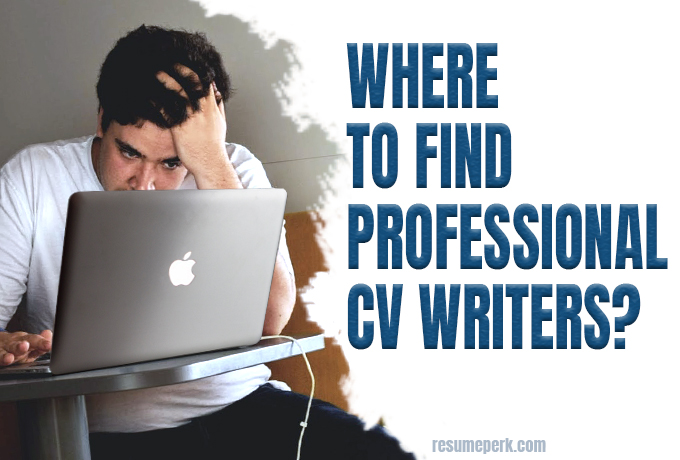 Are you frustrated by the little number of interview calls that you get from the recruiters? Then, your resume might need some rewriting. With 5 to 7 seconds spent by recruitment manager on each resume, the first impression really matters. So, why not hire a professional writer to create a CV for you and forget about all your resume troubles?
Our company has been providing help with resumes for over 9 years. We've made the high quality of writing and client satisfaction our top priorities, that's why we staff the resume writers who are well-versed with creating different types of resumes. Fair prices, ongoing communication with your writer and 100% confidentiality are ones of many things that we have to offer – learn more about our company and policies.
In your previous roles, you've probably faced the workplace conflicts. If not resolved in the right way, they can damage the team productivity, your professional reputation and the business success. Today, we'll share some information that will help you resolve conflicts with colleagues, managers, and subordinates with minimal effort and with positive impact on your career.
How to find the best CV writers?
If your job-hunting process doesn't seem to bring results that you expected, hiring a professional might be really helpful. However, not all resume writing companies are created equal. To find the best writer to complete your projects, read our guidance below.
Seek a resume company, not just any writing service
Today, resume writing service is offered my lots of online companies, including essay writing services, copywriting services and many more. Although such companies can produce a copy of resume for you, chances are that they know nothing about resume keywording, resume strategy and marketing which eventually determine the success of your application.
Therefore, you want a company which is specifically focused on writing resumes and other application documents. Resume companies are usually armed with the latest writing trends and understand what works for a particular career situation. Therefore, the ROI of such a resume will be higher.
The job-hunting process seems to be taking you a while? Learn the secret of the world's best job-seekers: http://resumeperk.com/blog/8-secrets-of-the-worlds-best-job-hunters.
Ask for a free consultation or a resume critique
To make sure that the writer understands your goals and you'll be comfortable working with them, have a resume critique done by the resume company. Most of online companies offer this feature these days. Typically, you are asked to send your resume and get a free evaluation of it done by a pro writer. Be careful if the company fails to say exactly what is done right and wrong on your resume or threatens you – these are the tactics of dishonest businesses that you shouldn't deal with. If the company doesn't offer a free critique, ask the writer about a free consultation, either via e-mail or on the phone. Companies that refuse to let you communicate with the writer in any form are a bad choice.
Look up for online reviews or recommendations
Before making an order with a particular company staffing CV writing experts, it's a good idea to search for online reviews. Reading the feedback from former customers will help you make a grounded decision. Moreover, you'll know what to expect even before you deal with the resume writer. Pay attention to the outside resources with feedback rather than the testimonials on the company website – obviously, every writer will only publish the five-star feedback from former clients.
It's also a good idea to ask former colleagues, career consultant or even your client if they can recommend someone.
If you need tried-and-true recommendations about how to ask for a raise at work, check out our post.
Check out the quality of support
In bigger companies, it's the support team that will be the primary point of contact in case of any disputes or issues. Moreover, the communication style and the quality of support reflects the general corporate culture in the company. Contact the company representative via phone or online check with a few simple questions. Watch their tone, the promptness of response and the style of their response. Are they genuinely trying to help you with your resume issue or just to sell their services? If the quality of support satisfies you and they answer all of your questions in a polite manner, chances are that the quality of service will be good as well.
Excellent communication skills matter for any career. Read other skills that matter for modern employers: http://resumeperk.com/blog/watch-and-learn-top-15-qualities-of-the-ideal-employee.
Ask for resume samples
Any professional company will be comfortable providing the samples of work they've done for their previous clients. Moreover, it's the best way to judge the quality of resumes they produce. While reviewing the sample, pay attention to the word choice, resume format and structure, and elements of visual appearance such as fonts, idents, design etc. A good resume shows a clear career story and makes you want to hire the candidate.
Needless to say that if the company refuses to provide any resume samples, you should be very careful dealing with them or find another service provider. An honest and reputable company has nothing to hide, does it?
Seek the appropriate level of pricing
The pricing policy in different resume companies may vary; however, a quality resume will cost you between $100 and $500 (for senior management, the prices can be twice as much expensive). Beware of suspiciously low prices – less than $50 per resume – since the qualified, experienced writers don't work for free and very low price usually means poor writing. Also, keep in mind that more expensive isn't always better – it's possible to get a mediocre resume written at $400 and an outstanding one at $150. Therefore, the price should be fair, but don't let it be your only decisive factor.
At Resumeperk, we keep our prices affordable for everyone – check out our prices for resumes and cover letters.
Another valuable advantage of hiring a professional to prepare your application documents is that you'll have more free time to allocate on other job-hunting activities. For example, you can spend this valuable time networking or reconsidering your career plan.
Also in this section:
As you are looking for the writer to get your CV professionally written, it's important to pay attention to the 'red flags' that indicate an unprofessional or dishonest service provider. One of these flags is the writer's promise that a resume written by them will get you a job. No writer can guarantee that, since they have nothing to do with the recruitment process. The only thing that the writer can really guarantee is more interview calls due to quality writing and resume targeting.
It is also important that you check the company guarantees in their Policies or Terms of service. Some companies don't guarantee the timely delivery of your written documents and won't return you the money if something doesn't satisfy you. Needless to say that you don't want to deal with irresponsible service providers of this kind.
When you get hired, you'll need to revise the basics of workplace etiquette. In particular, check how to behave at your company party to preserve your good reputation.
Should you pay someone to write your CV?
CV writing is a tedious, time-consuming process that takes a lot of effort. But, more importantly, it requires specific knowledge and understanding of how hiring managers scan candidates' resumes. In other words, you might believe that your resume is written well, but for an HR professional, it might miss some crucial points.
The main reason to consult a resume writer is to receive a resume that presents you in the best possible light to a recruiter, maximizing your interview chances. Here are a few more reasons you should seek CV assistance:
• Your English isn't perfect. If English is your second language, you might unknowingly make grammar mistakes that will turn off the recruiters.
• You've never written a resume before. Are you a student or have you been self-employed so didn't really have a need for a resume? A resume expert will help compose your first resume and you'll avoid common resume mistakes.
• You're changing career. Career change resumes are very specific since you need to adapt the old experience to a completely new field or profession, and your success in a new career depends on it.
• You're not getting interviews. Got a resume but fail to receive quality interview calls? Then, your resume probably contains the mistakes you don't even realize you're making. Our resume creator will fix any mistakes or shortcomings.
Whatever problems with resume writing you encounter, don't hesitate to reach out to us. Our qualified resume experts will correct mistakes, improve the content, focus on accomplishments – all at a price that any professional can afford.
Will the writer understand my field?
Ideally, your resume should be written by someone who understands the peculiarities of your industry and realizes what experiences and accomplishments from your career history will matter most for your target employers. However, this doesn't mean that the writer should be experienced working in your field. If they have written lots of resumes for other professionals in your industry, it means that they can prepare an impressive resume for you as well.
All reputable companies have writers specializing in different industries. At Resumeperk.com, we staff resume makers in 60+ fields so we'll match you with the writer whose background fits your industry best.
Be open for cooperation with the writer
Resume creation is a two-way process. The writer doesn't know you in person nor can they prepare a quality resume without your participation in this process. To get started, the writer will request you to send your old resume and to fill out a form detailing your employment history, education, skills, achievements, and more. The writer may also ask you additional questions during the process or even schedule an interview.
Honest resume writers always make their process and prices clear for you. They'll explain how the process works, how long it will take the writer to submit the first draft and what is the revision policy. If the company doesn't give you a clear answer about how things work, it's better not to deal with them. Our website has all the details about the process and pricing and you can always contact us on chat for more info.
Resume writers at Resumeperk: what we offer
A corporate job opening attracts 250 resumes in average, so you need to work really hard at your resume to get noticed. So, why not hire a resume expert to help you win the competition? Our company offers 9+ years of experience in the resume writing market and here's what we can offer you:
Experts in all career fields: whether you are a junior Java developer or a seasoned university professor, we have the right writers to present your qualifications in the best light. Our writers have BA or MA degrees and 1+ year of experience in resume writing, and we guarantee high quality of the finished product.
Collaboration with your writer: you'll be able to message your writer anytime and discuss the details of your project on the go. As a result, the writer will understand your needs better and consider all your wishes.
Quick turnaround: while many companies take up to 2 weeks to complete your resume, we'll create a new document for you in 1-5 days only, and it's you who chooses the deadline.
Satisfaction guarantee: we will return your money if your resume wasn't delivered to you on time. Moreover, for each resume created for you, there's a 2-week revision period. If your resume needs further improvements, the writer will make them absolutely free of charge.
Interested? Contact us anytime to discuss your requirements. We are online 24/7! Get a perfect cover letter as well!
Popular Posts: