Tips Where to Park Your Resume Online Effectively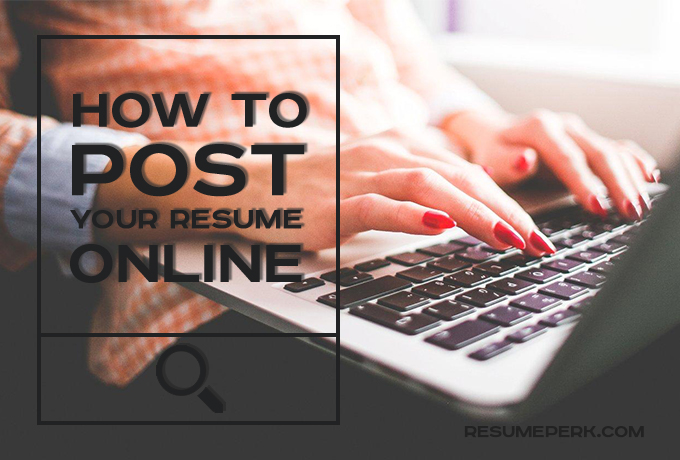 So, you have finally completed writing a resume (or received the copy written for you by a resume professional). Congratulations! Now, your task is to make sure this document is within reach of the potential employer.  If you have ever searched for a job online, the first thing you probably did is browsing the job boards. A job board is place where the companies post their job listings and the job-seekers can upload their resumes to get the job find them.
However simple this may sound, aimlessly posting your resume to every job board out there can hardly be called effective. This kind of posting can leave you disappointed as you'll unlikely get the response rate you're hoping for. Although your resume will be visible to many recruiters, the odds they call you back are quite low.
Today we're going to explain where and how to post your resume to make it generate more attention to you and help you get found by employers faster.
Keep your contact information protected
Before publishing your resume at the job board, make sure that the website does not publicize your private information to non-restricted users. The information like your full address, phone number, birth date and even e-mail shouldn't be disclosed to prevent your identity theft. If the job board does not automatically hide this information, remove it from your resume and only leave your contact e-mail.
Make it keyword-enriched
Is your resume filled with powerful, relevant and necessary keywords? If no, you are probably missing out on lots of opportunities.
The matter is, before a real hiring person gets to read your resume, it runs through specific software aimed at choosing resumes with specific keywords only. Employers scan the databases of resumes posted on various websites using the same method of selection by keywords. All the major companies are now reliant on the ATS, so take advantage of it and fill your resume with those keywords.
Upload your resume in a plain text format
As most of job-seekers create their resumes in MS Word format, they upload this type of document online without bothering what happens to it next. And here's what is happening: when your beautifully designed resume gets to an ATS, all the formatting is destroyed and the document transforms into a mess that is hard to read. It can fail to pass the selection at all! However, when you upload the same resume in ASCII format, the software recognizes every keyword in the resume body, thus maximizing the chances for your resume to be reviewed by a real person.
Deal with well-known, reputable job sites only
The amount of internet scamming today is enormous. So, if you've found some job board you've never seen before, be cautious and think twice before entrusting your employment history and your private details to it. The best tactics is to stick with widely known job boards like Indeed.com, Monster.com and the specific boards in your industry. Fraudulent websites can steal your private information and then send it to third parties, which isn't something you're looking for.
Resubmit and update regularly
If you think that uploading your resume is enough to let the employers find you, you're totally wrong.  The fact is, in 7-10 days after your resume was uploaded the hiring people won't even reach to it, because, as a rule, they browse the freshly updated and submitted resumes first. So, to stay top of mind for those seeking for specialists in your field, be sure to update and resubmit your resume as often as the specific job board allows it.
Hide the resume from your current employer
If you have a job currently but are looking for opportunities to advance your career, the last person who should find out about it is your boss. So, when posting a resume to a job board, make sure you've made it invisible for your present employer. If the site doesn't offer such an option, consider removing company name from a resume. Otherwise, Jobmob explains, if your employer uses Google Alerts, they'll be notified as soon as your resume is posted.
Set up an e-mail address for job search specifically
Although it isn't a must, creating a new mailbox for this sole purpose will be helpful in two ways. First, you won't need to disclose your professional e-mail address. Let alone the fact that it looks unprofessional, your employer might monitor your incoming correspondence and he might be unpleasantly surprised by seeing the letters from recruiters. Secondly, as you publicize your email address, you'll likely receive loads of spam. Thus, when you create a new e-mail, you'll find it easier to sort out the incoming messages.
Check your mailbox at least once a day
Once your resume gets posted, your task is to be in touch so you wouldn't miss an important e-mail or phone call. Gthiringsolutions says that hiring managers typically have hundreds of applicants and are looking to find the best suitable candidate as soon as possible. So, even if they liked your resume but couldn't reach you in more than one day, your chance is missed. Also, be prepared for a phone interview and stay calm and confident even if the employer's call has surprised you.
Remove references (or hide their personal information)
Many people still include references at the end of their resumes. It's not the best tactics when you send your resume directly to an employer. However, by posting your resume online with all details of your referees you can embarrass them. They might be scammed with lots of irrelevant information just because you've published their email. So, before publishing the contact details of other people in your resume think about consequences. Or, delete the references at all – hiring manager will ask for them himself.
Tailor your resume
Career experts typically recommend customizing a resume for each job opening. But how is that possible if you apply for, let's say 20-30 jobs every day? Sending one standard resume for all range of positions is a poor tactics as well. So, where's the solution? Here is it: create up to 5 resumes each tailored for a specific range of positions. For example, if you are a journalist, one version of resume is tailored for web journalism positions, one for newspaper journalism, etc.
Internet offers a wide range of opportunities for every job seeker – and your task is to find and properly respond to them. If you lack confidence in your resume, you can use the help of a certified resume writer. Our experts will create an eye-catching resume to facilitate your job search process!