Resume Myths & Discount for Online Resume Help
Creating a resume that is worth consideration is quite a challenging task. However, the common myths and misconceptions shrouding the process of resume writing, application and selection make this task really tough. What is more, some of the recruiters and resume writers support these myths and the web resources can confuse job seekers by telling the opposite things.
Today we will look at resume myths from the side of recruiters and hiring managers for whom scanning hundreds of resumes is a daily routine. We will reveal the misconceptions you should stop believing right now if you want to write a competitive and really effective resume. If you prefer buying resume help online, you'll know what result to work towards with your writer.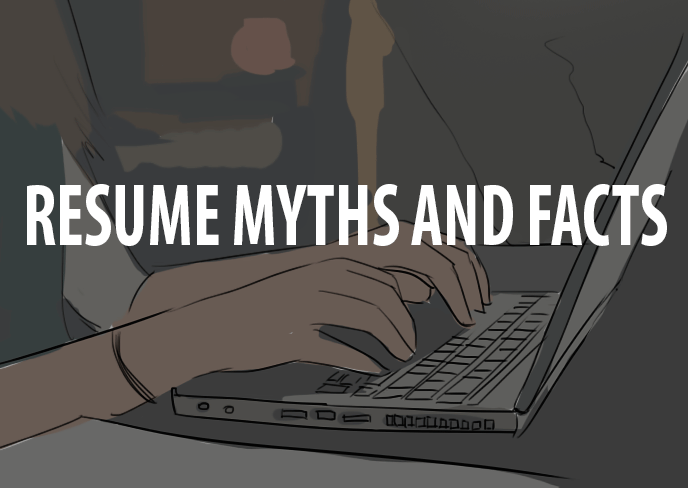 Myth 1. Resume should reflect your entire work history
If you've been working for over 15 years, there's no necessity to put each and every job on resume and fully describe all of your responsibilities. Resume is the showcase of your relevant and selected skills and capabilities rather than your career history. So make sure to leave out your early, irrelevant jobs as well as jobs that make no value to your potential employer. If you order online resume help, professional writer will instruct you on what should and what shouldn't be on your resume.
Myth 2. Recruiter reads your resume for 6 seconds before putting it aside.
As stated by this study, the recruiters spend average 6 seconds for screening if the candidate worth consideration. This 'six second rule' engendered lots of misconceptions. The truth is, there's NO average time the recruiters spend reading a resume. Some resumes get immediately trashed because of one of recruiters' red flags (poor formatting, key information missing, irrelevant qualifications, many grammar mistakes). Other documents may get even 15 minutes of consideration if the recruiter decided it is worth it.
Myth 3. The more details about your responsibilities and training, the better
In fact, being too detailed when not necessary is the surefire way to a lengthy, bored resume no one likes to read. The right option is to show how you made the difference. You can write four bullet points instead of ten, but if you manage to demonstrate your high competence and uniqueness, the interview invitation is yours. The same goes for education, internships and training. One or two relevant trainings are better than ten which barely relate to your desired job.
Myth 4. Putting social media information on resume is nonsense.
Everybody knows that hiring managers browse social media pages of potential employees. So, make their task easier and include the link to your LinkedIn profile along with your phone number and e-mail address. Of course, this means that your profile information should look professional. There's no need to include links to your Facebook, Twitter and other social media; however, do clean them up before applying for jobs just to make sure there's no information that may be found inappropriate.
Myth 5. White lies will do you no harm.
While most job-seekers agree that lying on the resume is unacceptable, many people still think it's ok to slightly exaggerate their achievements, list of responsibilities, etc. However, the employers will disagree – the only way to build long-term steady working relationship is to be honest and forthright. Moreover, the information provided by you will be double-checked and even if you manage to get this job, when the truth comes out the employer is likely to stop working with a liar.
Myth 6. A good resume guarantees you a job.
No resume can guarantee that you will be hired. Even if you build your resume as a professional writer, it will get you only an interview – provided that resume is really good. Resume is only the first step to advertise your skills and knowledge to the prospective employer. And, as soon as you get your foot to the door, you'll need to be even more convincing to sell your skills. The process of job application is very involving, and a resume can't guarantee a 100% success. Resume written by our certified writer will give you a head start, though.
Myth 7. You need a long cover letter explaining why you're good for the job.
This misconception is what many job seekers stumble upon. They reiterate things from their resumes and/or give the long list of personal traits which are, on their opinion, crucial for the job. However, what a really good cover letter should have is at least 1-2 examples of how you succeed in doing something which is relevant for this specific position. No groundless statements, only real examples from your professional life. For this reason, you should rewrite cover letter for each job application to give the examples of why you're a perfect match.
Myth 8. I need to post my resume online and the recruiters will find me.
Unless you're a top-level professional who is headhunted, no recruiters will try to get you. Moreover, simple resume posting is the less effective way to find the job at short notice. Sending a resume in response to specific job postings is more effective; still, the competition is high. The best proven way to get a dream job is networking. Maintain the professional relationships and build new ones using social media (for instance, LinkedIn), professional affiliations, personal connections and more. If the person working in the desired company will recommend you to a recruiter, your chances for the job will increase.
Now, as you've increased the awareness about what an effective resume really is, it's time to rewrite your old resume – or create a completely new one. Feeling lost in the dozens of facts and hundreds of resume tips? Hire our professional writer to help you craft a modern, interview-winning resume. Our writers keep up to date with the recent trends in recruiting, so they know what hiring managers are currently looking for in resumes.
Want to save on resume writing service? Subscribe for our updates and the discount code will be e-mailed to you. Or, contact us here to get a FREE 15% discount offer.
Do you still believe in any of the above resume myths?