Unemployed for Months? 7 Strategies You Need to Use
Long unemployment is not only challenging for your financial stability and peace of mind, but also it reduces your chances of getting hired again. The research shows that after 6 months of unemployment your odds for getting a job decrease significantly.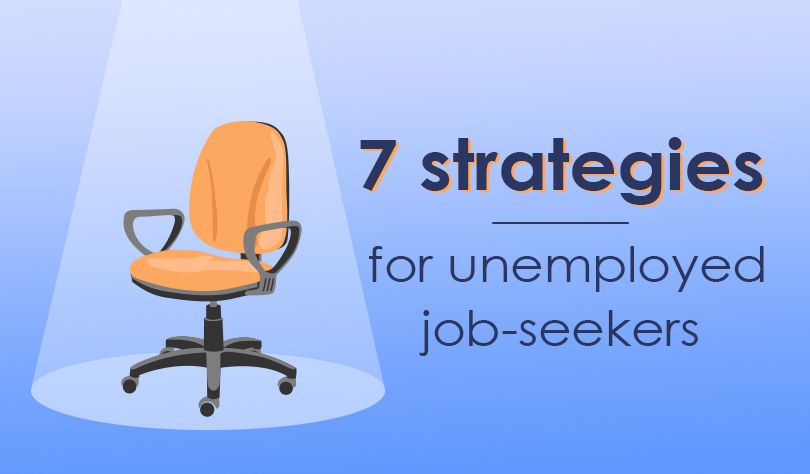 Sure, it doesn't sound fair for great professionals who had lost their jobs due to recession or company closeout. But why does it happen? In most cases, the employers vary that you've managed to keep your skills fresh and your mind sharp during long months away from the workplace.
Yet, it is possible to change the course of your job-hunting. If you've been sending out resumes and attending interviews with zero results for months, it's time to reconsider your mindset and strategy dramatically. Today's guide from a professional writer resume will share the strategies for landing employment quickly – even if it's been months.
Give your resume a serious makeover
When your job search doesn't bring results, start troubleshooting with improving your resume. Chances are, it undersells your strengths or turns the recruiters off because of discrepancies or mistakes. A resume wizard from Resumeperk.com can edit and strengthen your resume at an affordable price. We collaborate with the best American and British career writers. Your editor will fix all the flaws in your resume to present your professional background in the best light.
Things to do if you've been unemployed for months
If you've been struggling to get hired for months, it's time to reconsider your entire approach to job-hunting. If the conventional methods didn't work, consider out-of-box strategies for getting hired (we've previously written about some creative strategies here: http://resumeperk.com/blog/out-of-box-ways-to-find-a-job-by-cv-editing-services). You also need to tap into the resources you haven't used before. To get started, try these approaches:
#1 Explain the employment gap
As mentioned above, most employers want professionals who keep their skills current. At the same time, if your resume says that you quit months ago and haven't worked since then, it makes them subconsciously doubt your expertise. Whatever your reasons for unemployment are, let the hiring managers know what you've been busy with since you left your job.
If you took courses or classes, volunteer or did project work, describe these projects and what you've learned in detail. You can list these activities briefly on a resume, and then give a broader explanation in a cover letter. Show that despite your unemployment you've kept your hand on the pulse of what is going on in the industry and your profession. It will show your proactive position, and the hiring person will be more receptive of long-term unemployment.
#2 Take a class or sign up for the course
During an unemployment period, it's important to keep your skills relevant so that you could compete with job-seekers who are now employed. For that, consider taking an online or offline class. Today's most successful professionals never stop learning, so gaining new skills not only will give you something to discuss during an interview but also will help to advance your career. Moreover, keeping your brain busy will help you manage loss of motivation for professional growth.
Not sure which course to take in the first place? Look back at your career to identify the professional weaknesses that stopped you from moving forward in a career. Another good idea is to look up for professionals in your desired field via LinkedIn and see which skills they have and you don't. You also might want to work on your technical competencies – they are always in demand.
#3 Find a part-time gig or go freelance
Unemployment might undermine your confidence and make you worry about your financial security. Consider finding a contract role, part-time position or a freelance gig. If you have a hard time finding a stable full-time job, such a side project will support you financially and help keep your skills current. Moreover, if you do a good job, the person who hired you part-time might offer you a permanent position or recommend you to someone in their network.
Freelancing is another popular option for temporarily unemployed professionals. The clients who hire you don't care much about how long you've been unemployed. Their primary concern is the quality of work you offer. Moreover, you might love the flexibility that freelancing offers and decide to make freelancing your main source of income. To understand if freelancing is the right path for you, check out this article: http://resumeperk.com/blog/freelance-yes-or-no.
#4 Tailor your resume for each job posting
You've probably heard that the resume should be written with a specific job opening in mind. Although this process is time-consuming, this is the only way to help it pass the ATS screening and get it in front of the hiring managers' eyes. You don't have to rewrite it completely every time, though. Highlighting the top required skills and modifying the summary and the most recent job description is often sufficient.
If you get suspiciously little interview calls, it makes sense to revise the entire resume. Make sure that you write it with results of work and accomplishments in mind and don't simply list your daily duties. Check if you add the needed keywords and use the correct structure. Make sure that the document is easy on the eye. If reworking your resume sounds too much hard work, you can get your creative resume here.
#5 Expand the geography and explore new industries
When the traditional methods of job-hunting bring little results, it's time to look for opportunities beyond your comfort zone. For example, how about expanding the geography of your job search and moving to a new city or even state for a good opportunity? Moving to the area when lots of jobs in your industry are concentrated can also bring you a better income and higher job satisfaction.
Similarly, you might want to seek for similar roles in the industry you haven't worked in before. For example, if you worked as a journalist in a local newspaper, consider becoming a web article writer or joining a big company as a PR specialist. Such changes might need gaining some extra skills, but if you are determined to succeed, everything is manageable.
#6 Work on your confidence during interviews
Are you invited for interviews quite often but they don't lead to job offers? The reason might be in the subconscious message that you are sending during interviews or in interviews nerves anxiety. Aren't you putting the long-term unemployment issue in the center and over-explaining it? Do you get tense and anxious as the interviewer asks you tricky questions? If this sounds like you, it's time to work on your speech and self-presentation. Learn also some tips on how to list self-employment.
Your resume should be centered around your biggest accomplishments and strongest skills. And this is exactly how you need to sound during an interview. Don't be shy to show off how you've put the team together, increased profitability of a new product or attracted new customers. Work on your body language in front of the mirror to make sure you look confident and relaxed. When speaking about unemployment, focus on the things you were doing during this time and don't emphasize long job-hunting much.
#7 Contact the hiring managers and offer solutions
Applying for jobs online makes you one of the many candidates. Your resume will be compared against the dozens, if not hundreds, of others. To immediately stand out, try reaching out to hiring managers directly. Don't simply send your resume and a cover letter, though. Research the company in advance to understand their business goals and challenges. And then write a letter explaining how you can contribute to achieving these goals.
Why is this tactic effective? First of all, it shows your willingness to contribute to the company's success and your orientation on delivering results. Secondly, it immediately distinguishes you from others – instead of asking to hire you, you focus on the value you can bring to the table. And finally, it's creative – very few applicants pitch the target employers in this way.
Use the above methods that appeal to you, and see what happens. A few months of unemployment might depress you, however, it's possible to land a great employment even after such a gap. All you need to do is to approach the process differently, try new solutions and stay positive.
A professional resume helps you find a job faster
As a rule, professionally done resumes bring better results because the professional writers know which traits to highlight to impress your target employers. If you feel that the current resume undersells you, get in touch with us. An expert writer will present your career story in the best light, helping you land the dream job faster. Most importantly, it won't cost you a fortune – take a look at our prices for resume writing.