Reasons to Order Thank You Note From Online Resume Site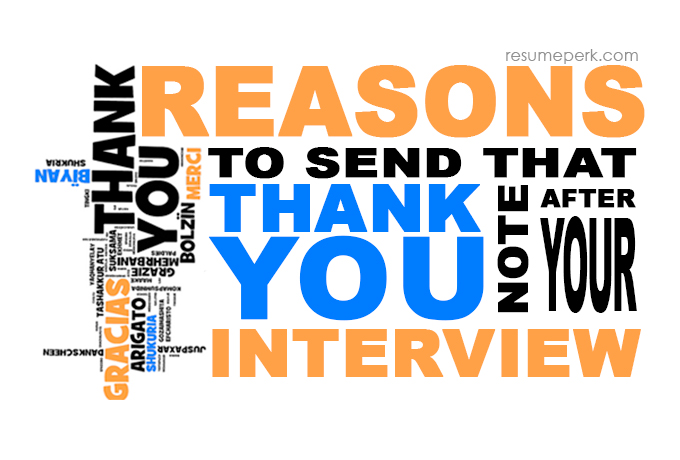 Have you ever sent a thank you note after the interview? If you haven't, you probably don't realize the strategic importance of this simple step. A properly written thank you letter can significantly increase your chances over the other candidates and provide you with other benefits you probably haven't thought of.
Here are the major reasons why you should invest your time into creating a thank you letter (or order a thank you letter from the online resume website):
Demonstrate your respect and e-mail etiquette
In today's turbulent world, less and less people find time to show courtesy and thank a hiring manager for his time and efforts. Be one of those who don't neglect this action. When an HR manager receives a thank-you note from you, he'll probably think of you as a good communicator with developed e-mail etiquette, and these skills are necessary for any position.
Keep your candidacy top of mind
Obviously, there were other candidates applying for this job besides yourself. In this case, it's unreasonable to leave it to chance and hope that the HR manager liked you over the other candidates. Remind of your interest in a position by sending a well-developed thank you note. First of all, this will help you stand out from the midst of those who neglected sending a letter. Secondly, when you remind about your candidacy, a chance is that a hiring manager gives you more consideration.
Resell your skills and expertise
In addition to expressing courtesy; don't neglect the opportunity to reiterate your key strengths and qualifications that would add value to a prospective employer – even if you have already included them on a resume. Write your biggest achievements or mention the similar challenges you've handled in the past. Thus, you will not only remind a hiring manager about you, but also express the interest in contributing to company's development and success.
Reiterate the points you've made during an interview
If the interview ended up on a good note and you feel the hiring manager left satisfied with your candidacy, it's a good idea to remind him of the points you've made during the interview. You can emphasize once again the qualities or skills the employer is specifically looking for. Keep them to one short paragraph, though.
Address the points you forgot to make during an interview
It's a common situation when you leave an interview and only then remember of few things which you should have addressed during the conversation. A thank you letter is a good opportunity to fix this. After actually thanking an HR for the interview, touch upon your skills or abilities which, in your opinion, would be helpful for an employer and which you forgot to mention during the interview.
Develop rapport and expand your network
If you manage to connect with a hiring manager on a personal level, this will increase your chances to get a job dramatically. Sending a thank you note is a good opportunity to do that. In addition to the above said, you can However, you can go even further and add a hiring manager to your network in LinkedIn and endorse his/her skills after the interview.
Ladders.com also recommend you offering the solution to some business tasks the company faces right now to demonstrate your willingness to contribute even before you actually join the team.
Reasons to order professional thank you note
Although writing a thank you note is a manageable task, now more and more job-seekers opt for ordering it from an online resume site. Why? Here are a few reasons to get this document done professionally:
Alignment with a resume and cover letter – it's not a secret that all your application documents should have the same focus. A resume writer focuses on your key strengths and keeps this focus for your resume, cover letter, and thank you note.
Affordability – when purchasing a package, you pay a surprisingly low fee for a thank you note! Lear more about our prices here.
Professional writing – a flawlessly written, error-free document with targeted content will definitely attract more attention of a hiring manager.
Fast delivery – you job application package, including a thank you note, can be delivered in as little as 24 hours since the moment of order. So, your job search process won't be interrupted!
Thank you note alone or "all inclusive" package – if you already have a resume and a cover letter, we can craft a thank you note alone with a 20% discount! Or, you can update your resume and a cover letter as well and get them look professional. 
Guarantee of quality – if a thank you note isn't what you expected, you can order a free revision within 2 weeks from the delivery date. The number of revisions is unlimited!
As you see, a thank you note is more than just the expression of courtesy. It can be easily turned into a self-marketing tool that can generate you more attention and consideration. So, never neglect sending this short note after the interview and the result will once surprise you!
Do you usually send thank you notes after the interview? Why/why not?