An Executive Resume: Tips From Online Resume Writing Service
https://resumeperk.com/blog/11-best-jobs-without-resume-and-where-to-find-them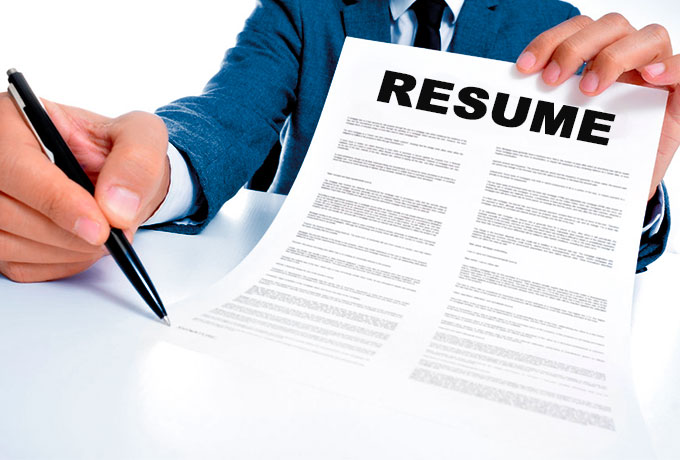 Although there are standard rules of resume writing applicable to most jobs and industries, C-level resume writing services stands apart. To get a hiring manager's attention, listing your achievements isn't enough any longer (which manager doesn't have them?). Simply implying the clear formatting and eliminating resume mistakes aren't enough any longer: you need totally different presentation and writing techniques that would take you to the next level.
Luckily for you, our executive resume writer agreed to share a piece of advice for C-level resume writing. Here is what our top online resume writing service online recommends you to do to make your resume appealing for a hiring manager's eye:
Know your key value – and showcase it
The #1 task for everyone starting to compose an executive resume is defining a brand message and key value. If you still struggle to define what makes you stand out, Theundercoverrecruiter suggests answering the simple questions: What makes you different from other managers in your industry? What is your professional motto? What did you succeed at most during your career? What is your inner drive?
As soon as you've done answering the questions, define your key value and align it with your loudest achievements and the difference you've made. This will make a working summary statement.
Develop a high-impact summary statement
We have already mentioned the content of good summary statement. Now let's speak about the length. The optimal length of a summary statement is 3-5 bullet points.
Summary statement is the face of your resume, so make sure that every word matters. No "go-getter", "visionary leader" or "proven track record" unless they're supported by concrete, measurable results.
Quantify your achievements and business impact
While the midcareer professionals can list their day-to-day responsibilities supported by 1-2 achievements and this will be enough to make a good resume, for a C-level this approach makes no sense.
Executive decision-makers are expected to show the concrete measures they've taken and the results for business, preferably in dollars and percentages. For example, your bullet points can sound as follows: "Coordinated financial resources and modified the manufacturing strategy, resulting in 11% cost reduction for the last fiscal year".
Deliver the same brand image and value proposition through all communication channels
When preparing your application documents, make sure your online media presence supports them, not contradicts. If you are positioning yourself as a marketing executive who is expert at customer retention through the launch of media campaigns, make sure your LinkedIn and other social media profiles support your image. Otherwise, a hiring manager will be confused at finding the content that is totally different from what your resume says.
Make job descriptions short and concise
As an executive manager, you've oversaw and fulfilled a big number of day-to-day duties. And it's a common mistake to put everything on a resume and turn it into a 3-4 page document which is hard to read. Not only this takes the precious space, but also your responsibilities are not what the HR expects to see on an executive's resume. For a top level management, it's crucial to show the scope of your work, meeting and/or exceeding targets, and value added.
So, here's the best structure of a job description: 4-5 bullets for responsibilities themselves and the same for achievements and awards.
Put the specific skills into a separate section
The software you operate, the regulations you work in compliance with and the management methodologies should be separated as a Skills section. There are two major reasons for this. Firstly, the recruiter won't have to look up for software of certifications names as they will be at hand in a visible place. Secondly, HR managers may not be proficient in your area of expertise, so including the excessive jargon into a summary can even reduce your chances for interview. So, here's the wise approach: keep the language of your resume as simple as possible, and put the industry specific skills into a separate section.
Don't use the old-fashioned application techniques
Whether we like it or not, the age discrimination is a common practice. It's a common advice to remove the graduation dates from resume and the jobs you had over 15 years ago from the resume. However, there are other age indicators. Firstly, don't send in a paper resume unless this was specifically requested in a job posting. Secondly, remove the outdated software proficiency (isn't it ridiculous to state that you are proficient in MS Office 2010 in 2016?). Thirdly, don't put a home phone number – mobile phone is a preferred option.
Add strong action verbs
When writing both executive summary and achievements section, remember to use action verbs that demonstrate your impact and leadership rather than your regular actions. Forget about "Responsible for", "Managed" and "Assisted with…" Replace them with "Transformed", "Spearheaded", "Enriched" and "Influenced". This automatically takes your resume to the next level as such verbs stress the fact that you were in charge of the business growth, process optimization, and resource management. Strong verbs show you as a decision maker capable of making a real impact on businesses. 
Make your resume PDA-friendly
Another tip to demonstrate that you're a tech savvy manager. Most HR decision makers check the resumes on the go using their PDAs, so make sure that your resume displays correctly on the digital devices. No formatting should be messed up and the document has to be easy to scroll and read. If your resume turns to be PDA-unfriendly, a busy hiring manager can just skip it.
Use the power of color
It's a proven fact that the colors we use on a resume have their influence on our subconscious. In other words, using the right color will strengthen the key message you are trying to convey. The best options for C-level resumes are red (as the expression of power and action) and purple as a synonym of luxury and creativity.
Composing a professionally written resume is a non-standard, challenging task. It's important to use the above tips as you will immediately stand out from the midst of those who don't. Remember that your major goal is to create a marketing document that will sell your strengths and leadership expertise to a potential employer. Your resume should send the same message throughout the document.
Do you find the creating an executive resume a complex task and struggle to follow the above rules? Then, our resume writing services online are ready to come for rescue anytime. Our resume experts and professional online resume writers with years of experience in diverse industries know how to create a masterpiece of manager's resume for job-seekers. If you want your resume to be rich in content, well-structured and designed and enriched with keywords, contact us 24/7 to find out what we have to offer you. Want to get your resume on the same day? Check this article. And check out 200 most powerful resume words here.
Have you ever applied for a C-level position? Did your resume help you to get an interview?