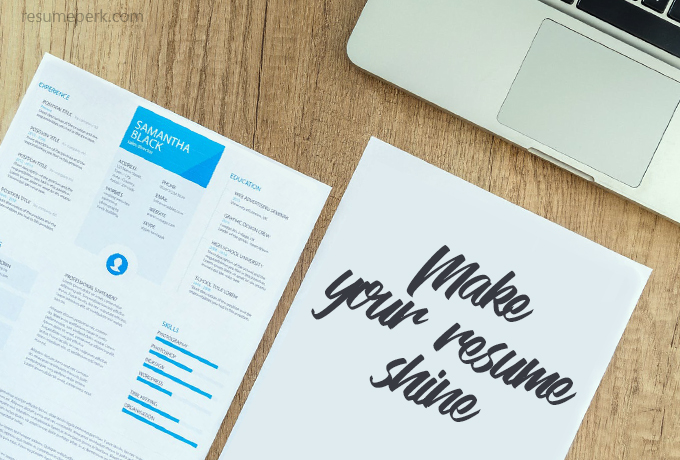 Are you an attorney, a lawyer or a legal associate looking for a next employment? Then, it's a good idea to start with refining your resume and making it perfect in all regards. The requirements to a legal resume are tougher than in any other industry; therefore, a mistake in a legal document will cost you more than in elsewhere. The style of writing, formatting, language, punctuation and self-promotion – all should be done correctly if you want a really interview-winning resume.
Need a piece of advice how to write a good CV? Then, continue reading to learn how to perfect your legal resume.
Legal resume service: what we can do for you
Need a quality written resume that will help you land a desired role faster? Our company is providing resume and cover letter writing services for all industries, including law. We've been helping clients from the US, Canada and Europe for 9+ and staff only experienced writers.
What exactly can a resume writer do for you? Firstly, they will work on the style of writing, removing stylistic mistakes and rewriting each sentence in a way that highlights your contribution and captures the reader's attention. Secondly, they'll tailor your resume for a specific job posting and help you look as the perfect candidate for the role. And finally, they'll apply an attractive yet professional formatting and ensure that the document is error-free. As a result, you'll receive a submission-ready legal resume and other documents without any effort.
We value the privacy of our clients, so all your sensitive data will remain confidential. We respect deadlines as well – your package will be delivered to you right on time so you won't miss out on the most lucrative opportunities.
Also in this section:
Effective resume writing in legal industry: 10 tips
What distinguishes resume writing in a legal industry? First of all, these jobs are very competitive, so your resume needs to be really flawless to make it through the initial screening stage. Legal jobs require an utmost attention to detail and logical skills, so you need to communicate them right in your resume. In other words, your resume needs to be error-free (a couple of errors can easily eliminate the lawyer out of the competition) and clearly structured. If you're job-hunting, you'll also benefit from these tips: http://resumeperk.com/blog/8-secrets-of-the-worlds-best-job-hunters.
Choose the appropriate resume length
The disputes concerning resume length seem to be endless; still, most career experts agree that a legal resume should be one page in length. If you're a graduate or only have a few years of career history in a legal industry, one page is enough to highlight your skills, accomplishments and areas of expertise.
If you have 10+ years in the legal field or are a senior professional, a two-page resume is acceptable. However, avoid overloading it with unnecessary facts and outdated career details.
If you need further advice on what resume length is the best fit for you, read our guide here: http://resumeperk.com/blog/perfect-length-of-your-resume.
Leave your personal information out
Including your private details on a resume is not only unprofessional, but also tricky. Most employers will decline such resumes to avoid discrimination claims. So, be sure to leave out the information about your age, gender, marital status, sexual orientation and political affiliations, as well as your picture. Since it's illegal for the employer to ask you about any of the above details, you shouldn't provide this information for them. According to the modern resume standards in the United States, your resume should include only facts from your professional biography.
If you want to include your hobbies, remember that they are worth being mentioned only if they are somehow relevant to your prospective legal role. Otherwise, keep them out.
Tailor the resume for each job you apply for
Probably, it isn't surprise for you that a resume should be tailored for a job posting. First of all, it serves the purpose of ATS optimization – the more keywords from the job posting your resume has, the higher are your chances to pass an automated selection and the more attention from the hiring manager it will get. However, tailoring will also showcase your fit for a specific role. Even if the position name is the same, responsibilities will likely vary in a big law firm, small nonprofit organization, or a government institution. Find out more about the types of the projects you'll be involved in if hired – it will help you show off the exact qualifications and personality traits that your prospective employer is looking for.  
Be honest
Be sure to brag your degree from a prestigious law school, your accomplishments, your set of skills and the awards you won. However, avoid stretching the truth as it may cost a lot to your job-hunting process and your reputation in general. Make sure that all your resume statements are supported with facts. The legal departments and law firms are likely to do background checks on you, and a little white lies can cost you a job. Moreover, the availability of social medial allows the prospective employer to check on you in deeper detail.
The principle of honesty also implies on the interviewing process. Be ready to answer even the toughest questions without stretching the truth and support any statements you make with the evidence. By the way, to impress the hiring manager, it's important to ask them the right questions and act professionally after the interview. Read our tips on how to act after the job interview.
Create a selling career profile section
Right after the summary information, it's recommended that you include a short (4-6 sentences) career summary or qualifications profile section. This short summary should highlight your most significant legal experience, skills and accomplishments. For a legal resume, it's specifically important to include a listing of state licenses, law school education and technical skills.
The neat thing about your profile section is that if it captures the attention of the hiring manager, they're likely to read your entire resume with enthusiasm. Therefore, you'll have more chances to win that interview.
Include your education details wisely
Your education section should be written in a reverse chronological order, with the most advanced degree placed at the top of the list. Include the name of your law school, degree, and year of graduation. If you're a recent graduate, be sure to mention your academic achievements, honors and extracurricular activities. Include your GPA if it's above 3.0. If you don't have any relevant experience, you may want to expand on your most significant coursework to connect it with the prospective employer's goals. If you've graduated over 10 years ago, it's recommended that you remove your graduation date and your campus activities.
Education is not limited to your law school degree, though. Do you attend any courses, trainings or seminars and continue learning? This is a huge benefit for a potential employer. Be sure to include all your trainings under the "Additional training" or "Trainings & professional development" subheading.
List your unpaid legal experience
If you've graduated recently or planning to switch to legal career from another industry, probably, you are having troubles writing your experience section. In this case, consider listing your unpaid legal experience, such as internships or relevant voluntary roles. You can group this experience under the Volunteering or Relevant Experience section.
Did you work on irrelevant job to fund your legal education? Be sure to mention that in your cover letter, as it will help the employer look positively on your other jobs. Moreover, this will showcase you as a determined and career-focused individual.
Contrarily to the common misconception, a resume can be helpful not only if you're looking for a new job. For example, you can use it as you request for salary increase to showcase your contribution to the company's success and your accomplishments and prove with facts that you deserve that raise.
Take care of your social media profiles
Before inviting you for an interview, the legal company you've applied for is likely to check your social media profiles. No matter how flawless your resume is, if your social media doesn't convey the same professional and positive message, your candidacy will be rejected. Signs of alcohol overuse, inappropriate postings, and arrogant discussions in comments are just some of the things that turn the hiring managers away. So, even before you submit your resume to a reputable employer, be sure to update your privacy settings or to remove any personal information from your pages at all. Your Facebook profile, Instagram, Twitter and any other accounts should look as professional as your resume and cover letter does.
Comparing to a resume in any other industry, a legal resume should look more strict, reserved and professionals and be totally error-free. Does your legal resume comply with all of the above points listed? If it doesn't, you probably need some resume help.
Get your resume created by a professional resume company
A seasoned resume writer from our team will work closely with you to create a really winning resume and cover letter. We have high quality standards and in the same time keep our prices affordable even for recent graduates. Our satisfaction guarantee secures that you'll get the best result for your money: if you're not completely satisfied with the resume written for you, the writer will revise it free of charge.
Not sure if we can help with your resume? Then, you can ask for a resume critique free of charge, and our writer will point out at the mistakes in your current resume and recommend the right type of service for you. Let's discuss your resume needs today – we are open for communication 24/7.
Popular Posts: