Resume Writing Service Cost: Is Professional Resume Worth It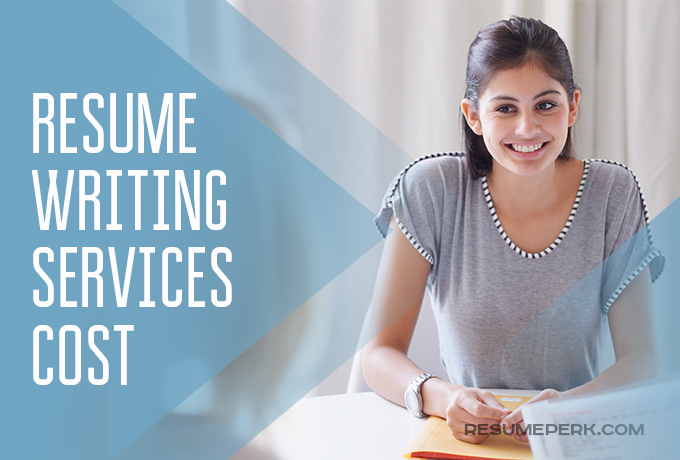 A well-written resume is your ticket for an interview. As the competition grows, however, it gets more and more difficult to get noticed among dozens or even hundreds of other resumes. Whether you apply for job with a traditional or online resume, the rules of the game are pretty much the same – you need to capture hiring manager's attention in 6 seconds, otherwise you'll lose your chance for a job. That's why more and more job-seekers pay to have resume done for them. However, is the price resume writers charge fair, and are resume writing services worth it? Let's have a closer look at what exactly you pay for when hiring a resume writer:
Resume writing expertise. A professional resume writer is aware of how to present you most effectively on paper. They know which structure, words, and graphic elements to use to reflect your strengths on paper more effectively. Therefore, you won't have to spend days on even weeks rewriting and improving your resume.
Recruitment trend awareness. Resume writers know the demands of modern employers and write your resume in a way that complies with those demands. Moreover, they know what hiring managers expect to see on your resume and ensure that your resume has got all it takes.
Getting more interviews. Due to high quality of writing and thoughtful targeting, professionally done resumes generate more interview calls which help you find the job faster. Therefore, $100 or even $300 investment in your resume are much less than thousands of dollars that you lose when you're unemployed for months.
Our company offers individual approach to resume writing. Your professionally written resume will be done taking into account your career situation and your requirements. So, if writing your own resume looks frustrating, let us know – our price per resume starts under $100.
Resume now cost: How to increase value of your CV
Everyone wants to get hired for highly competitive, well-paying jobs. Nevertheless, to be considered for the best jobs out there, you need to prove your professional value first. Your knowledge and expertise matter, but if you have any ideas how to promote yourself, you are missing out on the most lucrative opportunities. Are resume writing services worth it? Definitely yes.
Also in this section:
Luckily, this can be achieved by rewriting your resume. You need to create a copy that will increase your professional worth in the eyes of the hiring manager. Want to get paid more but can't think of the best way to ask for a raise? Below you'll find a number of tricks that will make you look as an in-demand employee and therefore influence the salary you'll be offered:
Relevant certifications and trainings
Everyone are looking to hire interesting, well-rounded people. Your bachelor's or master's degree matters; still, your willingness to learn and grow professionally are the surefire indicators of your motivation and ability to grasp new ideas and concepts. Both are the characteristics of an effective employee (for more traits that employers value most, see here: http://resumeperk.com/blog/watch-and-learn-top-15-qualities-of-the-ideal-employee).  Some employers prefer hiring people with relevant certifications in their industry (for instance, TEFL for English teachers). However, MOOCs or courses in spheres connected with yours can also make you more marketable. For example, if you're a web writer, learning HTML, SEO basics or CMS will provide you with extra skills and help advance your copywriting career.
If you have never taken courses before, you can browse the web for some MOOCs and add these courses to your resume.
Language proficiency
Even if it's not specifically highlighted in a job posting, foreign languages give you extra points especially in the industries like tourism, hospitality, e-commerce or simply any international organization). So, if you are bilingual or proficient in any foreign language (whether you learned it at the university or on your own, it doesn't matter), be sure to highlight it on a resume. However, don't lie – the employer might want to interview you in a foreign language. Language proficiency itself can open brand new career opportunities you probably haven't thought of. So, when updating your resume, be sure to include this point or mention it to your writer.
Travel abroad/gap year
Study abroad or taking a long trip to the foreign country can be a completely life-changing experience (one or two weeks as a vacation don't count). The necessity to survive in a completely unknown, sometimes even odd, environment provides us with a set of soft skills which are highly valued by employers. First and foremost, these are adaptability, willingness to take responsibility and risks and communicate with diverse teams.
How to present your gap year or trip on a resume? Focus on the job you had there or voluntary projects you contributed to. Don't mention the trip itself; focus on the skills you've leant and the results you've achieved individually or as part of the team. Moreover, break in the middle of career tend to make us more motivated when we return to work (for more advice on regaining motivation at work, see here: http://resumeperk.com/blog/simple-ideas-to-regain-motivation-for-working).
Volunteering
Many job-seekers think that volunteering that has anything to do with their line of work shouldn't be mentioned on a resume. Nevertheless, there are  a plenty of ways how mentioning voluntary work can give additional value to your resume:

If you are making a career transition and don't have professional experience so far, doing voluntary work in a new industry is a good way to gain it and it must be mentioned on a resume.
If volunteering is a part of corporate social responsibility, your resume will get extra points in comparison to those who had never volunteered, as your values will align with the company goals.
If volunteering is not connected with the type of work you're applying for, including unpaid experience will demonstrate such soft skills as patience, empathy and developed communication abilities.
Not sure that you present your experience on the resume in the right way? Consult our writer to clarify. To learn about professional resume writers cost, check our packages and prices.

Awards and accomplishments
If you create a separate section devoted to your achievements and recognition (both academic and professional), it will go your resume a long way. Specific accomplishments and awards promote you as a result-driven and highly motivated individual, and competitions won serve as a proof of your professional competency. What counts as an accomplishment? If you're a recent graduate, Dean's list, winning academic or sports contest or taking the second prize in a competition – all supports your status as a high-achieving individual. If you're an experienced professional, 'Employee of the month' award or winning an industry contest should be included on a resume. Be sure to provide more detail on your accomplishment to make it clear for the reader who is not familiar with industry specifics.

If you're a student or graduate with no relevant experience, including work placement and internships are effective ways to stand out. Describe your internship on the resume just like you describe the paid employment: your responsibilities, achievements and skills used. Internship means that you already have gained hands-on experience in the industry; therefore, the employer is likely to choose you over inexperienced candidates.
Social media activity
The bad news is that potential employer will be browsing your social media. The good one is that you can use it to your advantage. Choose one or two platforms you'll be actively using for sharing helpful work-related posts, participating in discussions and expanding your network. A developed online presence will definitely make you a desired candidate. However, to avoid spoiling this impression, be sure to clean up the other social media for compromising information. Learn how to polish your social media before the job search. Moreover, if you have multiple followers, your professional reputation will also enable you to ask for higher salary.
Targeted cover letter
Cover letter increases value of your resume even if the company didn't specifically request to attach it. To cut the long story short, writing a cover letter signals that you are interested in the role enough to drop a few lines and expand on your background and motivation. When writing a cover letter, keep in mind to do it right and avoid common cover letter don'ts so as not to make the opposite effect.  Most importantly, your cover letter needs to be grammatically correct and targeted for a specific job opening – in this case, it significantly increases your chances for an interview.
Including the above information in your resume add your resume value in the eyes of the prospective employer. Companies prefer hiring well-rounded, accomplished individuals who are capable to stand out even at a resume stage. Moreover, if you possess an extraordinary set of skills or rich experience, you can negotiate higher salary at the interview stage.
Conclusion
Your resume should look like a million dollars, but it shouldn't cost you a fortune at the same time. If you consider hiring a professional but are tired of overpriced resume companies, we are here to help you. Our company has extensive experience in writing resumes for all industries and career levels. We have affordable charges and are happy to treat our customers with attractive discounts. And this fee will totally pay off – the writer will collaborate with you to create a document you will like and help you land a desired job faster. Therefore, investing into a professional resume advances your career and is worth it, provided that the service provider is experienced and reliable.
If you feel stuck at the resume stage, contact us anytime and we will discuss your career needs and create a resume to address them effectively.
Have you ever purchased a resume online and were you happy with the purchase you've made?
Popular Posts: