5 Reasons To Hire Professional Resume Services
Professional resume writing services can write you a brand new resume from scratch or rewrite your old resume, considering your requirements and expectations. With the interned offering you a vast array of small and big resume companies, it has never been easier to find the writer possessing the skills you need at reasonable charge. But is it totally worth it? I mean, do YOU, in your unique case, need a professional resume service?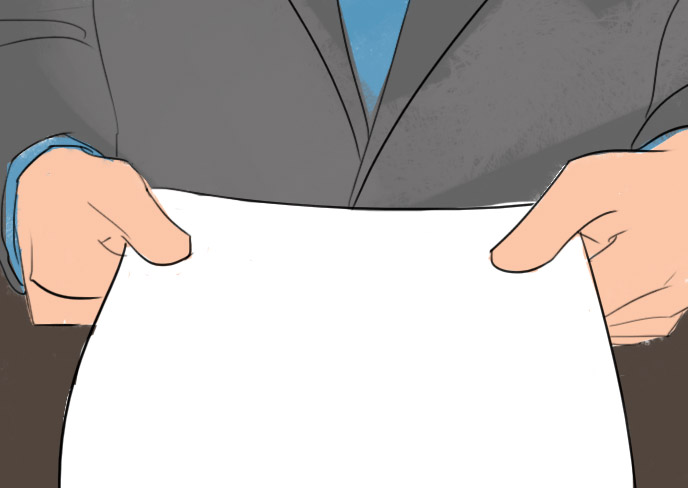 Opinions vary, and professional resume services have their supporters and opponents. And while in some cases a hand-made resume can work, there are situations in which self-reliance will cost you months of unemployment. Check out the situations below – and if you've recognized yourself in those descriptions...
You've been hunting for a job over a month and still no interviews
You are absolutely confident in your relevant experience and skills and aware you have something to offer to your next employer. So, you keep sending in dozens of resumes, rewrite them, send again… but don't get any responses. Well, obviously, there's some kind of problem in how you come across on a paper. Maybe, you've used a 'cheerful' yellow background, or skipped job responsibilities, or there's a plenty of grammar mistakes, or… There may be multiple reasons, but the result is: there's something wrong with your resume which inevitably turns the recruiters down.
A resume writer will take an outside look at it and fix your resume in accordance with the expectations of an average hiring manager.
Writing isn't your biggest talent
Let's say, you're an architect or software developer. You possess the impressive technical skill set, but have absolutely no idea how to sell yourself on paper. Here's when a resume writer comes in – he/she will polish your rough facts and make you a wanted employee for the recruiters and hiring managers.
A fun fact from my own experience – marketing specialists almost never pay for getting their resume done. They market products, so they perfectly know how to market themselves for a job!
The competition for your desired position is too high
Well-paid corporate job is a plum for job-seekers. Hiring managers get hundreds of resumes for most wanted positions. In this situation the only way to stand out is to get your resume a professional makeover. Moreover, some of your competitors will apply with professional resumes, which makes it even harder to get recruiter's attention with a resume you've crafted by yourself.
Your work history has unpleasant issues
Did you change jobs every few months? Or have you been unemployed for, let's say, 4 years? You definitely know that hiring managers disapprove situations like these. To avoid your resume being trashed, these issues should be explained under the right angle. If you can't do this by yourself, call your resume writer to handle this task.
You're changing career
It's comparatively easy to write a resume for healthcare industry if you've been to a healthcare for a lifetime. However, if you intend to give up your nursing career and try yourself as an office manager, you'll be expected to prove that you have the needed skills and expertise. Let's imagine you took it seriously and considered all aspects of career change; but If you send your resume as it is, hiring manager will have his questions unanswered (Why did he/she change career? Does he/she have what it takes?) and omit your resume.
A resume writer, in this case, will explain your career shift and focus on your soft skills and ability to learn.
… and when you can do it by yourself
Getting a resume done professionally isn't a must, though. There are situations when you can try making it on your own, using resume tips from professional writers.
You're a graduate with little or no experience
When you've just graduated and look for job in the field you've been trained for, there's no necessity to hurry up and ask for professional help. Just include your coursework, awards and internships – that's enough to catch the employer's attention. They place different demands from the graduates, so no other tricks are usually needed.
You want to continue your stable career
You've been working in the same field, changed jobs once a three to four years and are looking for a similar position. If your resume is written smart and is detailed enough to showcase your strengths, it means you've already done everything to be noticed and interviewed.
You're not time-pressed
If you're still on a job and are pressed neither by time nor by money, you are safe enough to experiment and swamp the potential employers with resumes you've written by yourself to see if this will work.
You're a writer (or have the job connected with white paper writing)


A writer by trade barely needs another writer to compose his resume. As a writer, you probably know the right angle of presenting your own professional advantages on a paper. Thus, resume writing won't be such a hard task for you.
How to find your resume writer?
One surefire way to find a perfect resume writer is through recommendations. If none of your friends was happy with a resume written for him, you can try and search for professional resume writing service reviews. The feedback from other customers will help you find out if the resume company is worth your trust and money and if you will be impressed with the result.
Our resume writing service at an affordable cost has a satisfaction rate of 96%. A huge number of customers have already got their resumes written by us and they left happy with the documents they got. You can order resume help right now and the writer will keep in touch with you until you're totally satisfied with the product.
Have you ever paid for having your resume written by a professional writer? Were you happy with the resume and cover letter you got and were they worth your money?