Pay For a Resume and Forget the Resume Writing Stress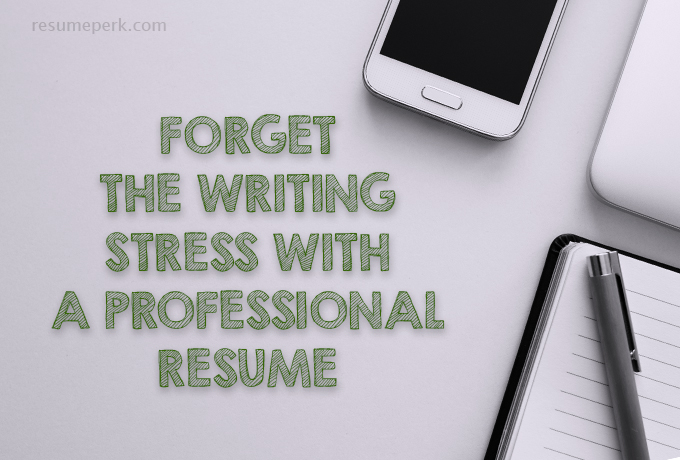 Putting a resume together might be a pretty daunting task for both university graduates and experienced professionals. You need to reconsider your career history to decide which facts to include, choose the appropriate format, describe your qualifications in a way that will capture the recruiter's attention and take care of the document's visual appearance. If this process stresses you out, it's time to contact the resume experts for professional CV writing.
I need a resume – where do I start?
In today's highly competitive job market, each word in your resume matters. Our experts understand it and can craft a modern resume that will reflect your qualifications and accomplishments in the best possible light. The writer will take care of the word choice, style of writing, add all necessary sections that a winning resume should have and deliver a copy which is 100% ready for submission. Due to a big number of clients, we keep the prices affordable while delivering high-quality service.
Unlike many other resume companies, we offer direct contact with your writer so you could discuss your project in detail and get a resume that fully meets your expectations. The writer will look at your experience from the employer's perspective and write it according to the requirements and wishes of the modern employers. So, if you are looking for help in making a resume online, don't hesitate to contact us and say "Make my resume for me". If you do not have any experience yet, and you need a resume, feel free to check this article.
Also in this section:
Resume writing tips for beginners
Are you a college graduate who has never written a resume before? Or maybe, you're a seasoned mid-level professional who spent over 5 years with the same employer and haven't updated a resume for years? If you want to write your resume by yourself, you'll need to start with learning the basics. Below you'll find 10 essential tips you can use to create your first resume or to update an old one.
Make sure to include the must-have sections. The content of your resume will depend a lot on your professional experience (or lack of thereof), your community involvement, academic background and other professional-related activities. However, the 'golden standard' for all resumes assumes that you always include the following 3 sections:

Personal information – at the top of your resume, put your name, address, phone, e-mail and a LinkedIn profile link (optional).
Work experience – include all your previous employers' names, position names, dates of employment and a brief description of your responsibilities/achievements. Make sure to list relevant jobs in the first place. If you're a recent graduate or a career switcher with no relevant experience, you can add irrelevant jobs. If you haven't been employed at all, list your voluntary experience or internships. If you are a senior professional, include only the jobs you had in the previous 10-15 years.
If you are experiencing a career crisis now, check out our tips on how to handle it: http://resumeperk.com/blog/career-crisis-why-does-it-happen-and-what-to-do.
Education – list the college name, degree, major and your academic accomplishments, if any. If you're a graduate, you can mention some of the relevant coursework. If you've graduated over 10 years ago, limit your education information to a university name and degree. If you have a college degree, be sure to omit the high school information.

Review your professional experiences. Before you start writing a resume, create a list of your responsibilities and achievements for all of your previous roles, both paid and unpaid. Then, review your experiences to identify which of them deserve being mentioned on your resume. Highlight the experiences which could relate to a job opening and include them to a first place. Recruiters typically reject the generic resumes with no focus, so the more time you take to write your resume specifically for a job opening, the higher will be your chances for an interview.
Keyword-enrich your resume. Before your resume is ever seen by a person, it's scanned by an applicant tracking software. This program checks your resume for relevance and is typically eliminates 75% of the incoming resumes to ease the work of the hiring managers. As a result, if your resume isn't tailored, it's likely to be tossed by robots.
To avoid this, keep a job posting at hand when writing your resume. Use the same words and phrases for describing qualifications and skills that the employer uses in a job ad – they are likely to be keywords. Put the most important qualifications at the top of your resume, in your career summary or at the beginning of the job description. To find out more about beating the ATS, read here: http://resumeperk.com/blog/robots-reading-your-resume-curious-facts-on-resume-software.
Create a catchy objective or career summary. To capture the reader's attention from the first line and communicate your professional and personal strengths at a glimpse, use a career summary.  Usually, this section consists of several sentences which highlight your relevant experience, quantifiable accomplishments and a cultural fit. A good summary serves as an elevator pitch and motivates the recruiter to read your resume entirely.
If your career goals aren't obvious from your resume (you're a university graduate or starting a career in a new field), use an objective instead. However, avoid vague statements like "To obtain a position with a rapidly growing company which will allow me enhance my management skills". Make your job-search goals visible from the objective – but write it with an employer's goals in mind as well.
Stay on the combination resume format. Unless you are making a career change or have gaps in work history, it's best to opt for a combination resume. This type of resume assumes that your experience is written in reverse chronological order, with detailed description of each role you had. At the top of your resume, you should place a career summary and the list of your most relevant skills. Don't use a functional resume if you have a smooth career history in the same field.
Building relationships in the workplace is one of the essential skills. Read our list of top taboo topics of discussion with colleagues.
Use strong action verbs. Write the statements in your resume with the use of strong action verbs. They help your experience sound differently and make a stronger impression on the reader. Compare "Managed a team of marketers" and "Consolidated team efforts to launch new marketing campaign on budget" – the latter highlights your contribution in an eye-catching way. Avoid using the passive voice – you want to come across as an active contributor who takes initiative and brings results.
Ran out of words? Read our list of high-impact resume verbs and adverbs with examples of how to use them.
Give the document a professional makeover. Whether you write a resume on your own or pay for resume, it's important to pay attention to its formatting and style. If you aren't a professional designer or are new to resume formatting, here are a few quick tips you can use right now to improve the way your resume looks:

Use a plain, popular font such as Arial, Calibri, or Tahoma – they are easy to read and will open correctly in any software that hiring managers use. The best font size is 10-12 pts – it's comfortable enough to read.
Use 1'' margins and leave a blank line between the sections, so your document will appear well-structured and it won't be cluttered with text. Although cluttered resume is not a crime, a recruiter will opt for a well-structured one.
Don't overdo with colors and design. With resumes, less design is better. Use bold or underlined font for section headings, company names or position names. You can use it to highlight the most important details, too. Avoid using pictures, bright colors and design elements – many hiring managers don't welcome the overly creative resumes.

Be prepared to discuss everything that is on the resume. Remember that the resume is your primary way of communication with the potential employer. Since they don't know you in person, they will judge your professionalism and your personality based on the facts you provide. That's why it's important to include all key details from your career history – if something isn't on your resume, it doesn't exist for a hiring manager.
Also, you need to be prepared to discuss any facts from your resume in further detail during the interview, if the hiring manager wants to find out more about your specific area of expertise. So, be ready to provide additional details about your experience and don't lie – an experienced hiring manager will detect the lies with ease.
If you went in for sports in college, be sure to talk about your athletic experience on a job interview.
Proofread for errors and typos. Of course, your document should be error-free. To achieve this, run the resume through the spell checking software and then proofread it for a few times by yourself. For better result have another person to proofread it as well – someone with the fresh eye will spot the mistakes you could have missed.
Resume writing stresses you out? Contact us
If resume writing takes more time and effort that you expected, contact us anytime. We only staff experienced resume writers who can assist with creating a resume for any career situation. With the satisfaction guarantee, 24/7 support and free revision, we'll do our best to create a perfect resume for you.
Popular Posts:
Create My Resume: 10 Rules to Follow