Reentering the Workforce: Tips From Online CV Writers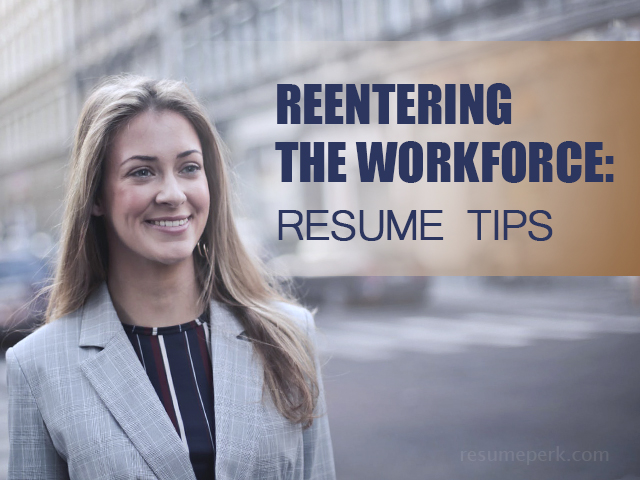 Have you ever tried to go back to work after a long period of unemployment? If you have, then you know how challenging it is. Regardless of what your reason for time off work was – raising a baby, handling family issues or obtaining an advanced degree – you'll find it harder to land a new employment than someone who is currently on the job. However, landing a new job and regaining your qualification after a long break is possible. Today, the best professional resume writing services will share the hands-on practices and tips that will facilitate your job hunting.
Professional CV Writer: Why Career Breaks Are Frowned Upon
Other things being equal, a hiring manager is more likely to interview someone who is currently employed (or left the previous job recently) than a candidate with a few years' break. Why? The employers are convinced – and for reason – that candidates after a long break have lower qualification, take more time to onboard and remember the rules of office etiquette. Therefore, your goal is to convince them that your skills are up-to-dated, you are fully aware of the industry trends and highly motivated to join their team. That's exactly you're going to do while building your job search strategy.
Also in this section: 
10 Tips for Job-Hunting Strategy after a Long Break
Step 1. Preparation and resume writing
Before developing a job-search strategy, you need to access how long you've been out of the job market. If your gap only lasted a few months, then don't consider it as a major issue that needs serious work – today, job-hunting can take months, so it's okay to be unemployed for a while. Get your resume updated and start applying for jobs as usual.
However, if your career gap is from six months to several years, this needs serious work on your resume and attitude. Professional CV writing services recommend that you do the following:
Access the modern requirements for your role
Under the influence of technology requirements and needed qualifications for some jobs change quite often. Start accessing your level by reading the job descriptions for the role you last held and comparing them against your skills and qualifications. In some industries requirements from the candidates change dramatically every few years, and you might encounter lack of knowledge or technical skills for the role. If so, you might need to fill those gaps before searching for a new employment.
Build up the skills critical for the job
If you lack in one or several required qualifications for the role you last held, it's time to develop new skills. You don't have to go back to school, though – the most popular universities offer a vast array of both paid and free MOOCs you can take online. Be it technical proficiency, behavioral competency or a creative skill that you need to be qualified for the role, you can gain it through self-education. Moreover, including several courses or trainings into your resume will highlight your self-organization and motivation for the employer.
Curious which skills are in demand for the modern employers? Check our list here: http://resumeperk.com/blog/watch-and-learn-top-15-qualities-of-the-ideal-employee.
Consider taking a lower level role
If you were out of work in the rapidly changing industry, such as technology or engineering, for one or two years, you might struggle finding an employment with an outdated set of skills and proficiencies. In this case, consider taking a step backwards on the career ladder. For instance, if you've previously worked as a middle PHP developer, applying for junior level position will let you find an employment faster. And, since you're not a novice to the industry, you'll quickly catch it up in a professional setting and will either get promoted or find a new employment (by the way, here's how to ask your boss for a raise).
Rebuild your professional connections
After a few years off work not only you lose the skills and professionalism, but also lose your professional connections and awareness of the industry news, events and trends. Start with subscribing for the most influential industry magazines, website and thought leaders to understand the big picture of what is going on in the industry. Then, reconnect with people you've worked or studied with, schedule meetings or lunches and ask for a piece of advice. While it's completely okay to ask your connections to recommend you for the role, don't be overly annoying by asking them to hire you.
Create a functional resume
A simple chronological resume will draw excessive attention to your career gap and might eliminate you from the competition. On the contrary, a functional resume will highlight what you have previously delivered for your employers and can make the hiring manager fall in like with you before they notice that time off work. At the top of your resume, create the headings like "Marketing experience" or "Revenue growth" and list relevant accomplishments and core competencies under them. List your experience after the functional part with titles, company names and dates only.
Consider pursuing a career change
If you felt relieved after you've left your previous job, it might be the sign that this career path isn't the best fit for you. In this case, use your time off work to determine what you really want and gain the skills which will allow you to obtain an entry-level position in your dream field. Also, think of how your past experience can be transferred into the new industry and write your resume accordingly.
Whether you decide to stay in the same field or switch career, these career planning tips will come handy: http://resumeperk.com/blog/planning-a-future-career-are-you-for-or-against.
Step 2. Interviewing and landing a job
After a lengthy career break, interviews and negotiations seem more stressful than ever. Writers CV of our team recommend these ways to pass an interview, make a positive impression and correct your job search strategy:
Hone your interviewing skills
Since you haven't searched for a job for years, you must be out of practice handling interviews either. Nevertheless, interviewing is a skill itself, and the better you are at it, the higher are your chances to get a job offer. So, take as much time as necessary to practice answering the common interview questions, hone your body language and refresh the rules of passing interviews with brilliance. Prepare a bold answer to the questions about your gap and highlight your ability to succeed on the job. Finally, check out the questions to ask at the end of the interview – they will strengthen a positive impression about you.
Always ask for feedback
If you feel that you didn't perform well during an interview, or the hiring manager informs you that they decided to hire another candidate, there's anything wrong in asking for feedback. Ask the interviewer which mistakes you've made during the conversation and what weaknesses prevented you from appearing as a good candidate for the role. Use this feedback to work on the areas and skills you lack in and prepare for the future interviews more effectively.  Moreover, if you develop those competencies, you can try and apply for the same company a few months later, and if you've made a positive impression on the interviewer, they might want to consider your candidacy again.
Avoid looking needy
It goes without saying that if you hadn't a job for half a year or longer, you need a new employment as soon as possible. What shouldn't be done, though, is trying to persuade the interviewer to hire you. Looking too needy won't help you find the job faster and can take the opposite effect. Remain calm and confident – if you've got what it takes, you'll land the job you're qualified for.
Be ready to reconsider your salary expectations
When preparing for an interview, do a research on the median salary for the position you'll be applying for. Chances are that the average salaries in your industry have changed. What you shouldn't do, however, is to set your salary expectation at the level you used to earn before that career gap.
Remember that since landing an employment after the break is tough, your goal is to get any job, even if the tasks aren't very challenging and the working conditions are slightly inferior to those you had years ago.  Don't turn the job offer if they are willing to pay you less than your previous job did (moreover, the problems of gender wage gap still exist). Remember that your top priority is to regain your qualification and make your skills up-to-dated. As soon as you go back on track, you'll be able to claim a higher income. 
Landing a job after career break is not a walk in the park. However, if you take the process strategically, analyze your strengths and weaknesses and stay persistent, you'll manage to find an employment that will pay you exactly what your skills are worth. Use the tips above to give your job search a competitive edge and speed up this process.
Writing a Resume When Reentering the Workforce
As mentioned above, if your career history wasn't progressive and has gaps, you should opt for functional resume format. However, there are also lots of peculiarities you should take into account. Remember that your resume will be reviewed by a critical eye, so you can't afford making any mistakes.
When compiling a resume after a career break, it's important to include all the trainings, volunteering activities and to showcase that your skills are up to date. If this task sounds daunting, consider partnering with an expert resume writer.
Resume writers of our team have 2+ years of experience in the market and know how to create resumes for the most challenging career situations, such as military transition, job-hopping and long career breaks. All you need to do is to provide your writer with the detailed information about your career history and background and answer a short questionnaire. In 1-5 days, the writer will reply you with the draft of your resume and you'll have the opportunity to request a free revision if you're not happy with the finished product.
We take satisfaction of our clients seriously and will be glad to assist you with landing a job of your dream. Contact us anytime through the live chat if you have any questions or would like to discuss your needs in detail.
Popular Posts: