Resume Writing Services Cost: Save On Expert Help
null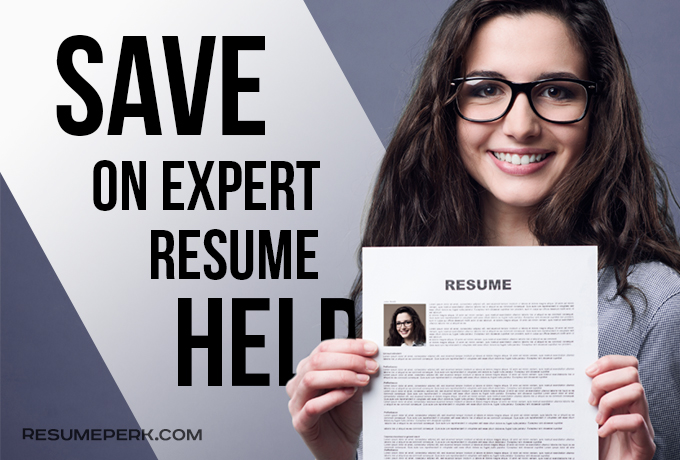 When you are looking to purchase a new resume, you want the best quality for your money. However, picking the right company to complete your order can be overwhelming. One of the crucial factors is the resume services cost – if you do an online research, you'll find out that charges for one resume vary from $80 to $1,000.
Moreover, resume experts provide in-person and online assistance, and the range of services vary from simple resume writing to all-inclusive packages and interview coaching.  Obviously, it's easy to get confused given the number of resume companies out there and the range of pricing. What professional resume writers cost depends on and how to choose the best service provider without overpaying – read below.
Resume writing services cost: What does the price of resume depends on?
Writer's background. Resume writer with years of experience will charge you far more than someone who has entered the field recently. Resume writing credentials such as CPRW, NRWA and more will also add up to your order's price. Well-known resume writers who have invested a lot of time and money into their education and marketed their services effectively typically have the highest charges.

The services offered. The range of services the company has to offer usually influences the price of your job-search documents as well. The more specializations apart from resume writing the company has, the higher charges are going to be. For instance, if the company offers career strategy building and interview coaching, their prices will likely be higher.
By the way, career planning isn't something you can't do by yourself. Read our guide to career planning here: http://resumeperk.com/blog/planning-a-future-career-are-you-for-or-against.

The company location. Resume writing companies (or individual writers) located in the heart of Los Angeles are bound to have higher charges than those based somewhere in Indianapolis. The cost of living is different, and this will influence the final price.
As you can see, there are multiple factors influencing the price you'll pay for getting your resume written. Many writers set their own prices based on the above criteria and their own idea on how much their resume writing service should cost. If you are looking to save on creating resume and letters without compromising the quality, learn more about the services we offer.
Also in this section: 
How to save money during your job search
Being jobless is a challenge in many aspects, including financial one. When you don't have a regular paycheck, it's important to control your finances even more carefully. Even if you find affordable resume writing services, it's possible to save on other things as well. Curious how to manage your finances when you don't have a full-time job? Read below.
Set up a budget
If you haven't created a budget before, now you probably should. When you're short of money during the unemployment period, budgeting can really be the solution. Start with writing down your expenses and categorizing them so you could get an idea of your spending habits. Then, it's time to cut off the unnecessary expenses and create a new budget. For instance, eating out, new clothes and the vacation can wait until you find a stable job.
Need more advice on budgeting and managing your finances? Then, you might find our money tips helpful: http://resumeperk.com/blog/money-money-money-how-to-make-ends-meet.

Opt for online interviews whenever possible
If you have a choice, always ask to be interviewed by phone or Skype. The process of finding a new job consumes your money as well – commuting, preparing an outfit, lunches and coffee to go can turn out as a huge expense if you attend interviews quite often. So, when offered the choice, always opt for remote interviews (especially if this is your first interview which doesn't guarantee you anything). If you are curious to learn more about this interview type, check pros and cons of online interview.
Find a part-time job (or just any job)
Are you an expert in your field? Then, you can try offering your services on a freelance basis. Although it can be tough in the first place, freelancing can provide you with a little extra cash. If freelancing isn't an option for you, search for part-time jobs in your neighborhood (babysitting, teaching and cleaning are always in demand). Check out businesses in need of seasonal help for a part-time role. Side job can help with your finances and can open more opportunities to finding a full-time one.
Cut down on services (or opt for free ones)
Since you don't have a regular paycheck to cover the expenses that you are used to, it's a sensible idea to cut off on them. Don't pay for something you can do on your own, especially given that you have a lot of free time. House cleaning, lawn mowing, and even financial planning are something that you can manage without hiring someone from the side. For the same reason, no need to buy an overly expensive resume – professional resume helps your job search, but investing over $500 isn't necessary as there are lots of cost-effective services.
Keep track of expenses for tax deduction
Did you know that job search expenses are tax deductible? This advantage extends to your job search expenses such as resume writing, travel expenses, and career counseling. However, to take full advantage of it, you'll need to keep track of all your job hunting expenses and save receipts. Starts with researching the IRS website for more information and guidelines.
Cutting down on unnecessary expenses and finding the extra source of income is a great idea to live on the budget until you find a full-time job. However, keep in mind that you'll need an effective resume to find a job faster. The job posting requires a cover letter? Consult free cover letter templates to get inspired for creating your own one.             
Are we the right service for you?
Multiple online services offer different combinations of services and benefits offered. If you are hesitant whether our professional resume service cost is exactly what you're looking for, here are the three signs that we match your needs:
You need resume writing service only. Our service specializes at creating winning resumes, cover letters and other job application documents. Therefore, if you need advanced services such as interview counseling or e-mailing your resume to recruiters we aren't the right company for you.
You are busy and want your resume to be done by a professional. We only provide online assistance and it won't take much time or effort from your side. All you need to do is to e-mail us your old resume and fill out a questionnaire – our writer will do the rest.
You need urgent assistance. Unlike the many other services, we can deliver your resume in as soon as 24 hours. It's you who chooses the delivery date – and be sure that your resume will be sent to you right on time.
What we offer
Reasonable prices– our prices for resume writing start at $90 only. We've made our services accessible for everyone without sacrificing the quality. Therefore, even if you are a graduate who needs to pay a student loan or a career changer, a professional assistance with your resume won't cost you a bomb. Learn more about the services we offer.
Discounts and extras –if you're new to our service, you can claim your personal 20% discount and therefore make our assistance even more affordable. Moreover, we offer free revisions to written document – if you aren't fully satisfied with your resume, the writer will improve it as per your requirements. You can also learn to accelerate job search at resumeperk by reading our blog.
Reliability –we stick to deadlines you set and guarantee you a timely delivery. In case of non-delivery you will get 100% of your money back. We respect your instruction and strive for perfection in our writing.
Resume writing service fees
Quality resume help doesn't have to be expensive. The team of writers of Resumeperk can prepare you a resume for any industry and career level. Affordable prices, timely delivery and direct contact with your writer – here's just a brief list of what we have to offer. Get your resume the same day! Contact us to discuss your needs – and let us create a modern resume for you!
Popular Posts: