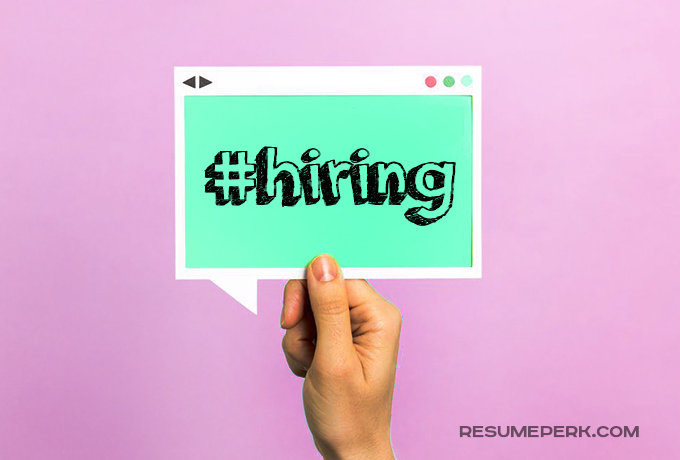 Hashtags are well-known tools for any active user of social media platforms. With hashtags, you make the pictures and other stuff you post searchable for other users and vice versa you can use them to navigate the interesting content. And, as the power of hashtags grew, their application area has expanded as well, which made them widely used for many purposes including job search and hiring. A traditional resume isn't the only way to get a job these days. 
Today, more and more companies move away from conventional methods of advertising jobs and switch to various social media platforms, including LinkedIn, Facebook, Twitter, etc. Although the idea of finding a dream job via Facebook might sound unusual, don't put it away. More and more candidates find employment by simply conducting a search using special hashtags. So, why don't you give it a shot and turn it into your advantage?
Clean up your social media before you start
Before you start browsing jobs online, it's a good idea to clean up your page and make it look professional and trustworthy in the eyes of the potential employer. Don't let your professional image be destroyed by 'funny' posts and drunk pictures from someone's birthday.
Which hashtags to use?
There are lots of various hashtags you can start using right now to find an employment. We have divided the most widely used ones into groups depending on your career goals and the methods of job hunt.
If you want to find a job
#hiring
#jobsearch
#jobopening
#jobposting
#employment
#opportunity
#joblisting
#job
#recruiting
#career
These top-10 hashtags are most widely used on Twitter and other social media websites to let the job-seekers know that the company is hiring. The above hashtags are used by companies of any time to fill a full-time position as well as to offer other types of employment, such as part-time job or remote job. Some employers also put the hashtag with the company name along with #hiring, so if you want to work for a particular company, make sure to use a hashtag with company name to find out if they have something to offer.
If you are looking for job via social media
Searching for job openings online is okay, but why not publish the post advertising you as a job-seeker? The combination of these two approaches will take you to a dream job faster. However, the hashtags should be different.
#hireme
#MBA
#linkedin
#unemployed
#resume
#CV
The latter two should only be used if you have attached your document at the end of the post so the recruiter could review it at once. It's also helpful to include the link to your LinkedIn profile or personal website (if you have one). If you can showcase the visible results of your previous work, it will significantly increase your chances for a job.
To browse jobs by types
#freelance
#internship
#part-time
#greenjobs
#consulting
If you're looking for any other type of job different from full-time employment, try the above hashtags. By specifying your preferences when using the hashtags for search, you'll narrow down the search criteria and find the fitting opportunities much faster. If you're open to any opportunities, just skip such specific hashtags.
To search for jobs by industry
#SEO
#ITjobs
#legal
#finance
#telecom
#salesjobs
#lawyer
#accounting
#webdesign
The above hashtags are most popular in Twitter. So, if you are connected to the one of the above industries, don't hesitate to use the relevant hashtag to browse all available opportunities in your field. Bachelor's degree online calls the above industries "the trending fields" on Twitter and this means a big number of job listings available over there. However, this means that the competition is high as well, so think of the ways which will help you stand out from the midst of other candidates.
If your job doesn't belong to one of the above field, don't worry. Just use the hashtag that relates to your field, for example #journalism or #blogging along with #job to search for vacancies in nearly any industry.
Use the hashtags smart
Avoid the overuse (or irrelevant use) of hashtags. For example, if you are looking for a job, no need to accompany each post you publish with 10-15 hashtags about job search, especially if the content isn't directly related to it.
Make tweets about your industry and re-tweet other professionals and companies. The more relevant hashtags you use, the higher are the chances you'll be noticed.
Retweet or respond to the posts from the company you like and want to join. Another technique to stand out from the midst of other professionals who will apply for the same job as you is to start a dialogue with the company or retweet their posts with witty comments. Creativity always values high, so dare to be initiative.
Can I actually find a job using hashtags on social media?
If you take enough time to browse job hunting posts using the right hashtags, yes, it is possible. However, be sure to keep your communication professional as if you talked to a hiring manager on the phone or in person.
The fact that you can find a job on Twitter doesn't mean you can give up the traditional methods of job search, though. It's never too late to update your resume to make it more effective and attractive for a potential employer. Also, check our tips on how and where to post your resume online to increase your visibility and surely pass the ATS selection. Get the best out of all available old-fashioned and digital methods of job hunt as it will help you find a desired employment faster.
Have you ever managed to find a job using social media? Which social media platform did you use?