Writing A Killer Freelancer Resume: Tips From Resume Editor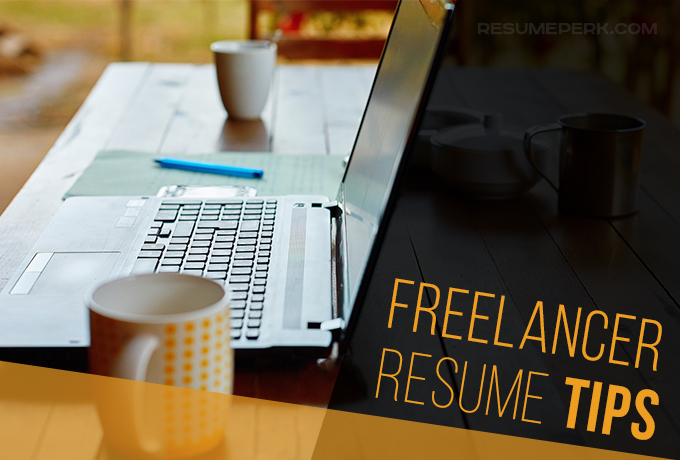 A freelancer's working routine is different from the one of a nine-to-five office employee. While the latter can breathe out and relax for a year or two after being hired, a freelancer is always in search of the new gigs. Thus, as a freelancer, you should take your resume writing even more responsibly.
Even in the digital era, you do need a resume, either written by yourself or crafted by a skilled resume writer. However, the freelancers need to utilize different approach to resume writing. Online resume editor highlights that as a freelancer, you should highlight different abilities and skill sets than the full-time employees. Read our tricks below to make your freelance resume a success and attract more potential clients:
Tip #1. Develop a strategy of a job search
Effective resume writing doesn't start with picking the right resume format, structure, or whatever. The first step to making your resume a success is defining your value proposition. If you don't know what you're great at and how you'll help the potential client succeed, you won't catch their attention.
Start with asking yourself the following questions:
What are my strongest hard/soft skills?
Are there any big achievements in my education/professional history that could impress the potential client?
What are my key accomplishments with the previous clients?
Are there any aspects of my job I'm not so qualified for?
As soon as you've written down the answers, it's time to define what combination of skills and personality traits the potential employer is looking for. Research the relevant job postings to identify the market demands in your niche. Match your key selling points to the market demands – these will be the strengths you'll focus your resume at.
Also in this section:
Tip #2. Utilize the traditional resume writing rules
Despite the social media taking over (learn more about the social media rules for job search here: http://resumeperk.com/blog/top-hashtags-to-find-your-next-job), the rules of the job-search game are quite traditional. The employer (i.e. potential client) is expecting to get a written application from you, in a form of the resume or covering letter. And you need to follow this ritual if you even want to be considered.
So, don't let the creativity eclipse the clarity of your resume. Our resume editor online shared the basic resume writing principles you should always stick to:
Include the traditional sections, such as Skills, Experience, Education, Projects, Volunteering, Training and additional ones if needed;
Never write your resume in the first person;
Use the appropriate resume length – in most cases, it's no more than 1-2 pages. However, here are a few reasons for making it 3 pages in length: http://resumeperk.com/blog/perfect-length-of-your-resume;
Keep the formatting consistent and don't use more than 2 colors, including the black ink;
Proofread it carefully for any sort of grammar and punctuation mistakes.
Tip #3. Make your resume skill-based
People who hire freelancers aren't looking for someone who has been doing their job well for a year or two. They need a person with quite specific set of skills to handle the tasks set. Don't neglect the opportunity to be detailed about your technology stack, soft skills, and language proficiency. In a freelancing world, it's the skill set that often determines whether you are hired or not.
Tip #4. Include any relevant courses and training
If you don't have a formal higher education in the area of your work, mentioning any training is always a plus. Any client prefers hiring someone who is well-versed in the subject. Courses and trainings taken on your own help convince them that you really are.
Tip #5. Keep a track of all your freelancing projects
If freelancing is your main job, not the additional source of income, it can be hard to recollect all the tasks you've done and projects you succeeded at. Keeping a record of all your gigs, with at least 1-sentence description of the job will help you a lot when it comes to updating your resume.
Tip #6. Let your client names speak for themselves
One proven trick to put yourself one step ahead of the competition is to include the names of well-known individuals or companies you've worked for. Even if that happened two years ago and your contribution wasn't big, mention them anyway. Including the names of big industry players adds you credibility and makes you look more professional from the client's perspective, resume edit service says.
Tip #7. Include testimonials
Your past clients have probably shared the positive feedback with you. So, why not put this feedback on your resume to highlight your skills and professionalism?
Tip #8. Promote your online presence
As a freelancer, you can't afford missing the opportunities because of your weak online presence. Today, most companies look for freelancers online, so you need to make sure you've provided them with all the information they need to hire you. Here's what should be present on your resume:
A link to samples of your work – if you're a writer/editor/designer/software developer, you can give them an insight into your skill level.  Often, this is the most important part of your resume as some companies don't consider freelancers without samples of previous work;
A link to your professional website – if you have one, that's great. Creating an attractive personal website with full information about you, your samples and list of clients you worked for is highly recommended if freelancing is your main source of income;
A link to your LinkedIn profile. In addition to LinkedIn, it is recommended that you also add a link to your field specific profile (for example, github if you are a software developer);
Social media profiles. This point is questionable, though. It is a must to include your social media if you're a marketing/media professional or the company is looking for a specific personality type (and your online profile demonstrates your personality clearly). In all other cases, this isn't a must.
Tip #9. Support your resume with a compelling cover letter
A covering letter is an excellent opportunity to persuade the prospective client to hire you. Check the list of the below ideas of how to make your cover letter shine:
Align the company's expectations or mission with your personal interests or goals. A personal connection brings better results than a plain 'I'd be a great fit for the job' statements;
Solve a problem. Do a little research and offer your own solution to a company's challenge within your area of expertise. For instance, if you're a SMM expert, outline your ideas for their next media campaign. If you're a writer, create a short piece for their blog. If you're a business analyst, come up with ideas to reorganize one of their business aspects. Such letters often end with a hire.
If you need more inspiration, check free cover letter samples crafted by resume professionals.
Tip #10. Make your resume project-oriented
If you've been freelancing for a few years and this is your main line of work, you need to go away from traditional employer-focused resume format. You'll need to build your resume around the long-term and short-term projects you worked at. Here is how your resume can be organized:
If your professional history contains short-term projects mostly, you can include the Projects section and include the most recent and relevant ones;
If you've worked for several companies for a long time as a freelancer, use an Employment section for projects of this kind.
Tip #11. Customize your resume for different types of jobs
Just like a resume for traditional employment, a freelancer's resume should be customized for different jobs as well. If you have an impressive number of projects worked on, it's unnecessary to mention them all. Vary the content of your resume and the projects you include to make it relevant for the company or client you'd like to work for. Highly tailored resumes generate more calls and will more likely get you the job than if you submit the same version of your resume everywhere.
A successful freelancer's resume should highlight the track record of successfully completed projects, provide the samples of your work and show you as an extremely self-motivated and self-organized individual. Only this sort of resume can help you stand out from the midst of other applicants when applying for the jobs online. If you don't know how and where to post your resume to ensure its maximum visibility, read how to submit resume online.
Want to make your freelancer resume shine?
If you can't compromise the quality of your resume or don't have time to rewrite it over and over again, refer for help of our company's resume editors. Depending on your needs, our skilled writers with years of resume writing expertise will
proofread your resume for grammar/punctuation issues
enrich your resume with keywords and tailor it for a specific job posting
create a brand new resume that will open the new opportunities for you.
Our prices for resume writing are reasonable, so anyone can afford it. If your old resume doesn't help you in finding new projects, contact us today and we will assist!
Have you ever created a resume as a freelancer? Did it generate many job offers for you? 
Popular posts: